Launch scheduled next month.
The Mitsubishi Outlander PHEV was showcased at the 2014 Colombo Motor Show in Sri Lanka, ahead of its market launch next month.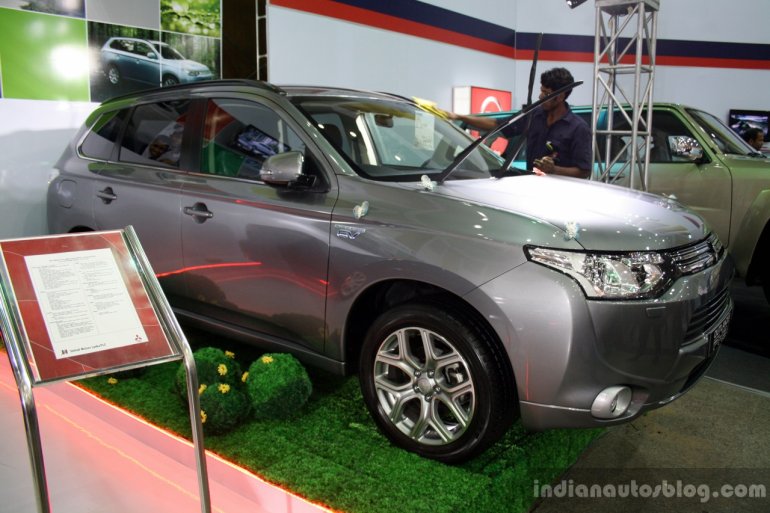 Visually, the Outlander PHEV distinguishes itself from the regular model by chrome accents for the grill and airdam. The greener version forgoes the rugged looking silver skid plate, but there are no immediately noticeable changes on the interior.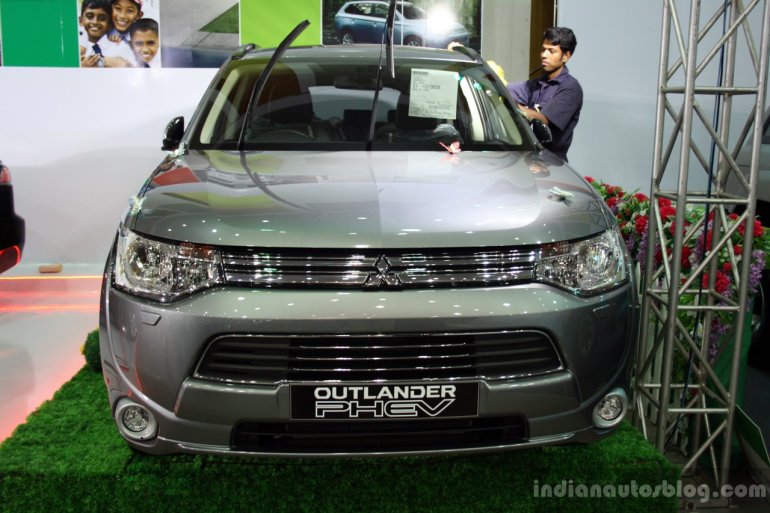 The Outlander PHEV is powered by a 2.0-litre four-cylinder petrol engine which pushes out 121 PS (119.3 bhp) and 190 Nm of torque. The IC engine is assisted by two independent electric motors located at each axle, drawing electricity from a 300 V 12 KWh lithium-ion battery.
The motor at the front develops 82 PS (80.87 bhp) and 137 Nm of torque while the one at the rear is capable of 82 PS and 195 Nm of torque.
While the front wheels get drive from the engine and electric motor, the rear wheels rely only on electric propulsion. The car can also be driven in pure electric mode.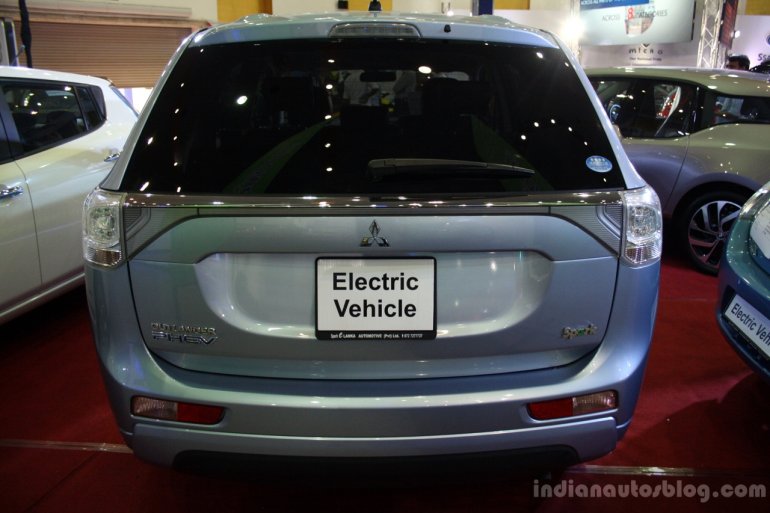 The battery takes 5 hours for full charge through a regular socket and 30 minutes for 80% charge through a quick charging station.
The Outlander PHEV will be imported by the brand's authorized Sri Lankan distributor United Motors Lanka PLC.