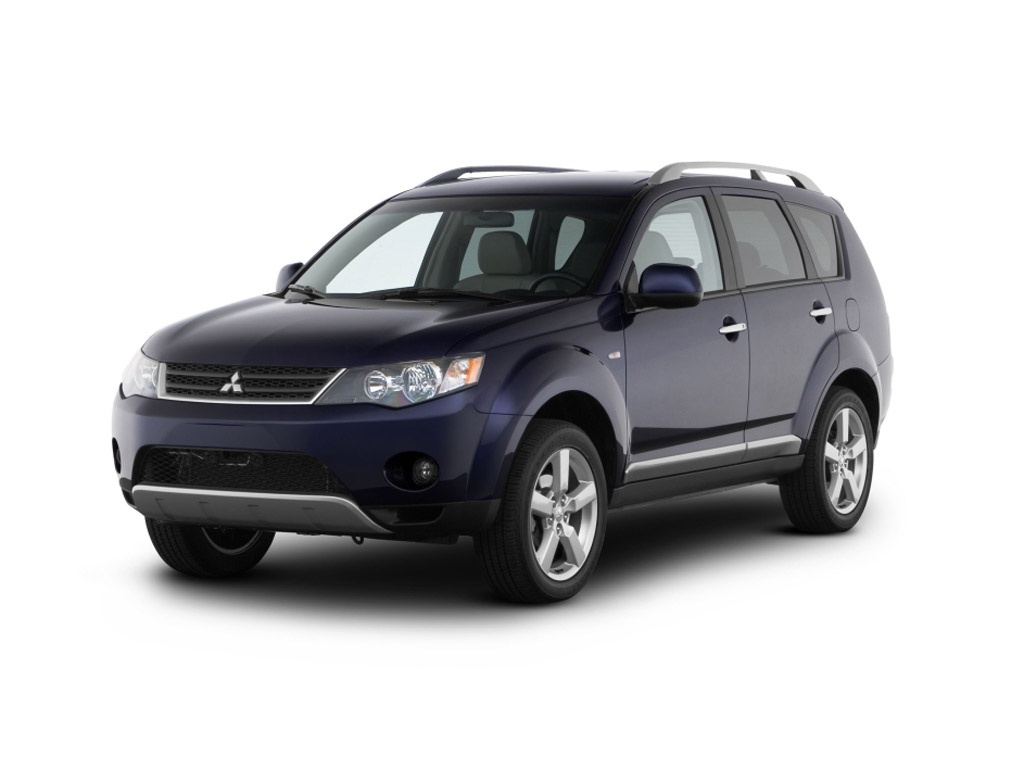 Mitsubishi's latest offering in Indian market,The Outlander SUV is now available in Lucknow (Uttar Pradesh) too. Outlander was already available in major cities of India.
Speaking on this occasion, Mr.Sumit Seth, Country Head for sales, Hindustan Motors Ltd. said, "The Mitsubishi Outlander is an SUV which has won rave reviews from auto enthusiasts and customers alike. We present the Mitsubishi Outlander to the city of Nawabs thorough our authorized dealer – Motion Automobiles."
Mitsubishi Outlander is powered by a 2.4 litre, 16-valve MIVEC (Mitsubishi Innovative Valve Timing and Electronic Control system) petrol engine and the produces maximum Power of 170Bhp @ 6000rpm and maximum Torque of 226Nm @ 4100rpm.

Mitsubishi Outlander's Feature list :
Front dual-stage and co-passenger airbags
Automatic climate control

Multi information display system
Powered and temperature adjustable seats
F1 type Paddle shift transmission (as in Honda Civic)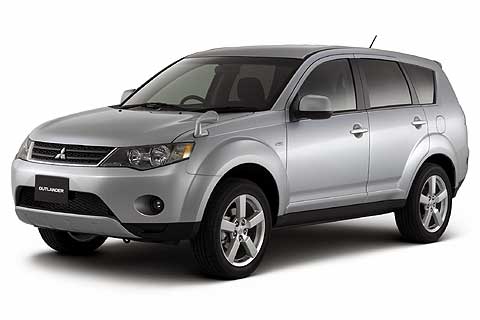 Press Release
Mitsubishi Outlander Now in Lucknow
A distinctive debutant set to add excitement to the SUV experience in India
Hindustan Motors and Mitsubishi Motors, launched Mitsubishi Outlander, a technologically sophisticated and distinctive SUV, here today. The Outlander is making a debut in Lucknow after receiving phenomenal success in all major Indian cities. This vehicle has already established itself in North America, Japan, Australia, Canada and Western Europe, for its all-season, all-road capabilities, courtesy its unique Electronically Controlled All-Wheel Control System.
Speaking at the occasion, Mr. Sumit Seth, Country Head Sales, Hindustan Motors Ltd. said, "Mitsubishi Outlander is a stylish and sophisticated SUV which has won rave reviews from auto enthusiasts and customers alike. This vehicle has been as successful in India as it has been across the globe. We are proud to present the Mitsubishi Outlander to the city of Nawabs thorough our authorized dealer – Motion Automobiles"
Mr. Koshish Agarwal, Executive Director,Motion Automobiles (P) Ltd. shared, "Mitsubishi as a brand has received an overwhelming response from Lucknow which reflects from the fact that within a short span of 10 months Mitsubishi has established itself as the leading brand in Premium SUV's and now with the Launch of Outlander we wish to become the highest Premium SUV selling manufacturer ".
Ms. Soni Shrivastav, Head-Corporate Communications,C.K. BIRLA GROUP was present on the ocassion.
The Outlander's All Wheel Control (AWC) is powered by 2.4 litre, 16 valve MIVEC (Mitsubishi Innovative Valve Timing and Electronic Control system) PETROL engine. The car gives a maximum power of 170 PS/6000 rpm and has a flat torque of 226 Nm/ 4100 rpm. Its rigid body leads to superior handling stability with aluminum roof panels that are lighter. This reduces roll and ads to a sedan-like driving stability.
The manufacturers have given much thought on the safety aspect of the Outlander. The RISE (Reinforced Impact Safety Evolution) body of the vehicle results in improved collision safety for all occupants, regardless of impact directions. For adventure lovers, it has INVECS-III (Intelligent and Innovative Vehicle Electronic Control System), CVT (Continuous Variable Transmission) with 6-speed Paddle Shifts on steering wheel, like those fitted on legendary Lancer Evolutions', which are ideal for sporty operations. It also hosts the Electronically Controlled 4WD (Four Wheel Drive). The drive mode selector dial can quickly change the Outlander's drive mode from 2WD to 4WD or 4WD lock mode to master even the most demanding off-road conditions.
Outlander's Split Tailgate with Park bench can accommodate two adults and a child's convenient seating for enjoying the great outdoors. Its interior has been designed for maximum ease of space and convenience, the Remote folding rear seats can be tumbled from the tailgate when loading large items, at the touch of a button. The vehicle can accommodate five occupants with relative ease. Its Smart Key enables locking or
unlocking of the doors and tailgate, as well as turning on or off the ignition without inserting a key.
Mitsubishi has also made the product exciting for the music lovers. The SUV comes fitted with customized speakers and 650 Watts Rockford Fosgate Music System. Use of sound blocking and vibration absorbing devices enables high quality sound reproduction in the car.
Other features include dual stage front and co-passenger air bags, automatic climate control a/c, reverse parking sensors, cruise control, multi information display system, security alarm, power and heated seat and engine immobilizer and over a dozen big and small storage spaces. The safety features and ample capacity makes Outlander a complete family car.
Taking forward the 'One Country – One Price' policy, HML has priced Mitsubishi Outlander at Rs. 20.35 Lacs (Ex showroom Price) across the country. The Outlander is available in seven vibrant colors – Cascade White, Silver Dew, Sunrise Yellow, River Blue, Pasture Green, Twilight Red and New Moon Black at all thirty eight dealer locations. The vehicle is assembled at Hindustan Motors Chennai Car Plant, situated at Tiruvallur at the outskirts of Chennai in Tamil Nadu.
About Hindustan Motors Limited
Hindustan Motors Limited (HML), India's pioneering automobile manufacturing company and Flagship Company of the C.K. Birla Group, was established in 1942 by Mr. B.M. Birla.
Besides passenger cars like Ambassador, Lancer & Cedia HML also manufactures a LCV-Winner and has earlier brought in Sports Utility Vehicles (Mitsubishi Pajero and Mitsubishi Montero) into the Indian market in collaboration with Mitsubishi Motors, Japan, there by Contributing significantly to the Indian Automotive industry for over five decades.
HML's manufacturing facilities are situated in the states of Madhya Pradesh, Tamilnadu and West Bengal.
For more information, please visit www.hindmotor.com
Mitsubishi Motors Corporation
Mitsubishi Motors Corporation is a global vehicle manufacturer, selling and servicing minicars, minivans, SUVs and sedans in more than 160 countries. Reflecting the connection between cars, society and the environment, the company is active in developing environmental technologies, such as the zero-emissions "i MiEV" electric vehicle .
For more information, please visit www.mitsubishi-motors.com
JOIN THE DISCUSSION- Is the Outlander another fiasco from the house of Mitsubishi?
Join this particular discussion and let us know what you think by visiting the Indian Autos Blog Forum.