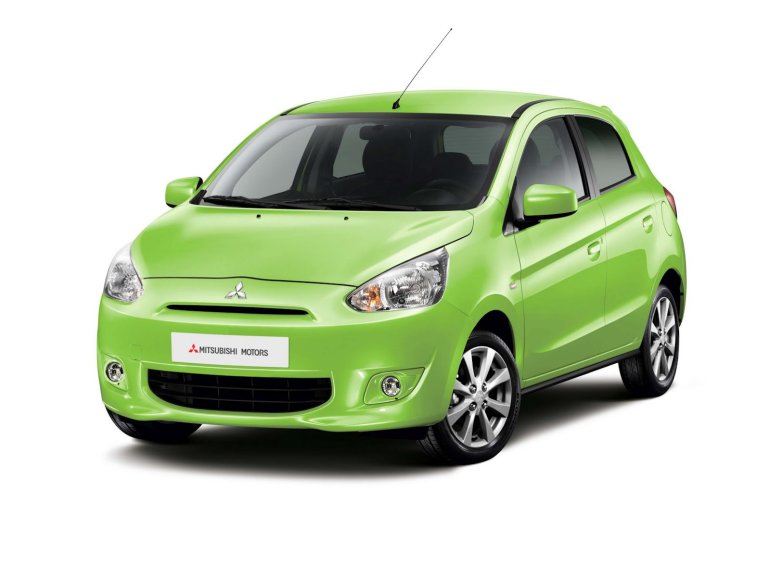 Mitsubishi's new global sub-compact Mirage made its first public appearance in 2011 Tokyo motor show. The Mirage will be showcased at the Paris motor and will go on sale in Europe by February 2013.
Presently, it's sold in Thailand where it's manufactured and exported to Japan.
There are no visual changes to the European version, but the car may shed its Asia specific name and introduce itself under the popular identity 'Colt'.
The five-door hatchback is 3.7 metre long, 1.6 metre wide and 1.4 metre tall. Under the hood is a 1.0 litre, 3 cylinder petrol motor with MIVEC (variable valve timing in Mitsubishi's language) mated to a 5-speed manual transmission. The small Mitsubishi emits no more than 92 grams of CO2 for every kilometer.
The key strength of Mirage lies in its compact dimensions, ease of maneuverability and efficient packing.
The Mirage is well within the 4 metre mark and is powered by a 1.0 litre motor, making it eligible for the small car exercise duty concession in India. Also they run an underused assembly line at Chennai.
But due to sky rocketing petrol prices and a very weak service network, the financially beleaguered Japanese automaker is unlikely to give India a thought, at least not in the immediate future.
[Source - CarScoop.Blogspot.com]