The Mitsubishi Lancer EVO X has been discontinued in India, according to Mitsubishi India's official website.
During the later parts of last year, we had reported saying that the Japanese company would focus more on their SUVs and gradually pull the plug on their sedans. The reason is pretty simple. Mitsubishi (as a whole) is a niche player in India and as a result, they would rather focus on vehicles with a higher profit margin, which happen to be the SUVs such as the Pajero Sport and the Montero.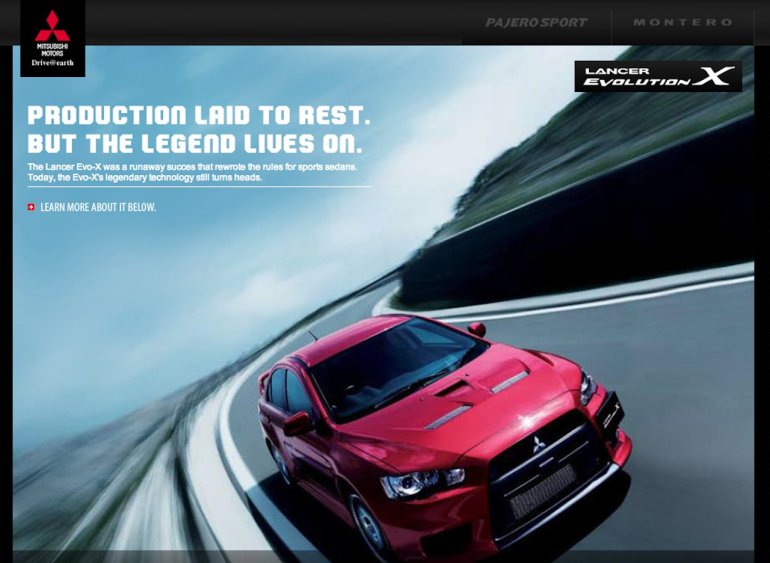 The Lancer EVO X made sense only to the enthusiast, and let's be honest, the enthusiasts are not in plenty. At a price of about INR 55 lakhs, the EVO X was competing (price wise) in a segment where one had to be German and had the words 'Luxury' plastered all over.
The website says that the production is 'laid to rest'. Is Mitsubishi India trying to tell us that the production of the EVO X has come to a halt globally?
Introduced in 2007, the Evo X will be replaced by the Evo XI, sometime by 2015. Mitsubishi has already confirmed that work on the next generation Evo began in 2012, and that "regulations and market feedback will dictate it's engineering package and architecture". It is believed that the next gen Evo will have a hybrid package consisting of an all electric powertrain, or electric assist to a small displacement engine.