First showcased at the 2016 Paris Motor Show, the Mitsubishi Ground Tourer concept is making an appearance at the 2017 Thai Motor Expo as well. The Mitsubishi GT-PHEV concept previews "a high-end next-generation crossover SUV".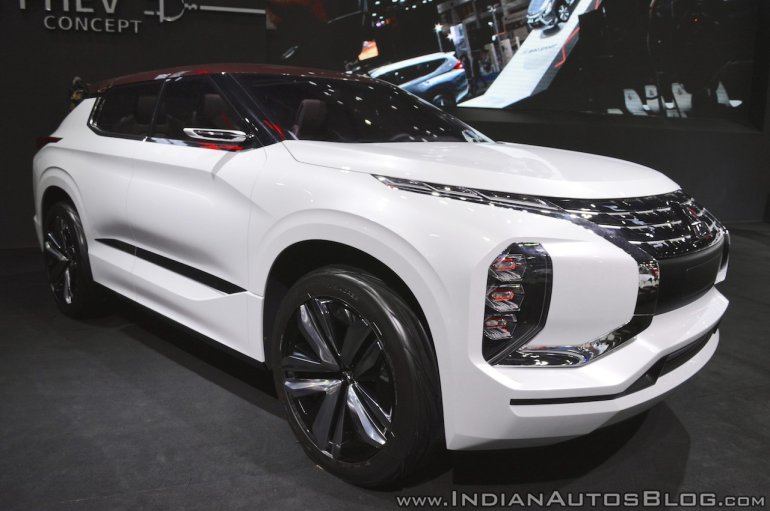 According to the company, the Ground Tourer name signifies "a car made for cruising across a vast land". The concept follows Mitsubishi's 'Dynamic Shield' design philosophy. The side feature strong horizontal lines and, in true concept fashion, oversized wheels. Burgundy leather trim used inside the cabin complements the exterior roof colour.
The onboard connected car tech helps the car gather route information as well along with data on weather and road conditions via information networks and onboard sensors and cameras. This helps the car in managing energy consumption and fuel efficiency. It also works in conjunction with the Super All Wheel Control (S-AWC) to optimize power delivery to the wheels.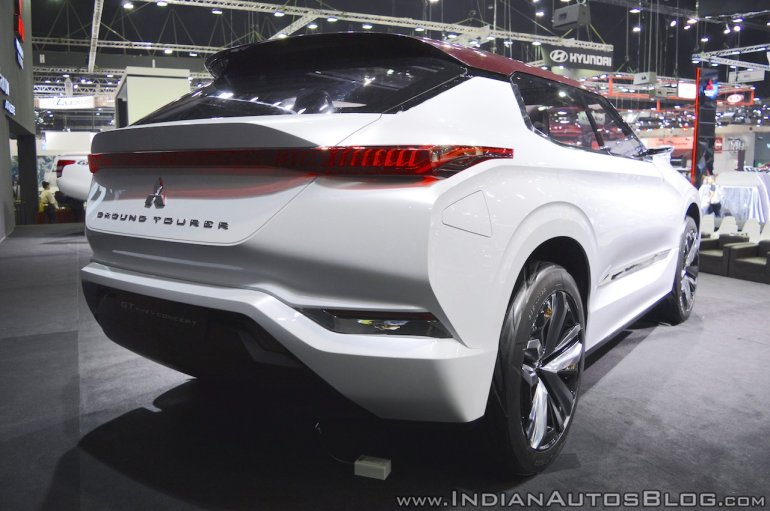 Also Read - Mitsubishi Triton Athlete at Thai Motor Expo 2017
The Mitsubishi Ground Tourer concept features MMC's triple-motor PHEV system, with one unit at the front and two at the rear. The company claims that the vehicle has an electric-only range of 120 km and a combined hybrid cruising range of over 1,200 km.