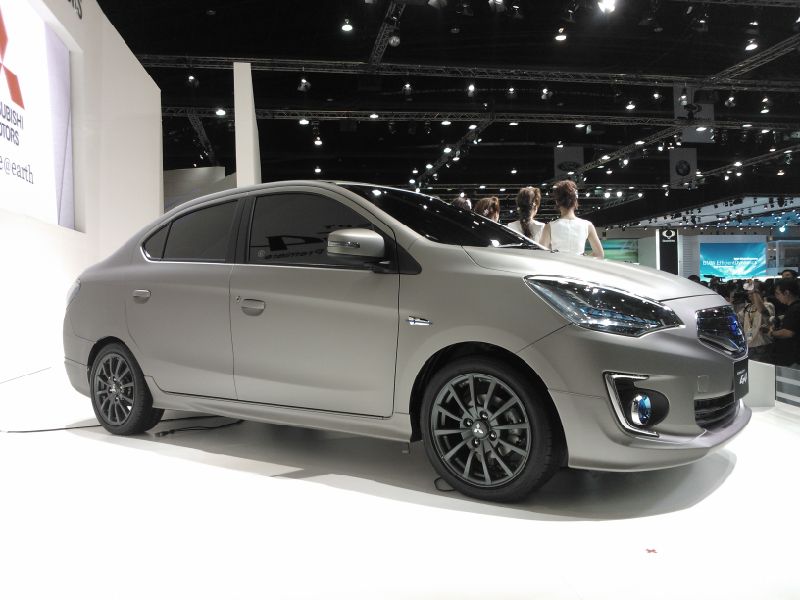 Our friend Danny Tan from PaulTan.org sent us these exclusive images of the Mitsubishi Concept G4 as it was being unveiled at the Bangkok Motor Show. The Concept G4 is the precursor to the Mirage sedan, a future competitor to the Honda Amaze and Toyota Etios.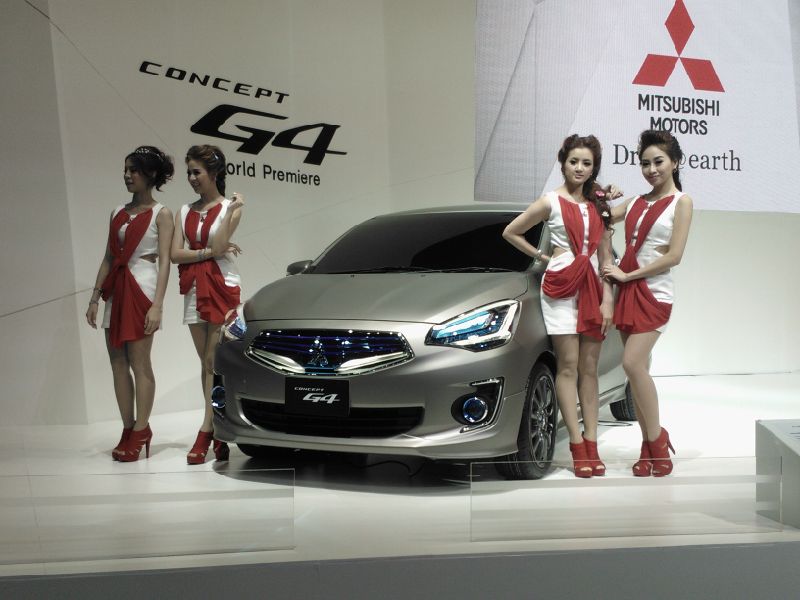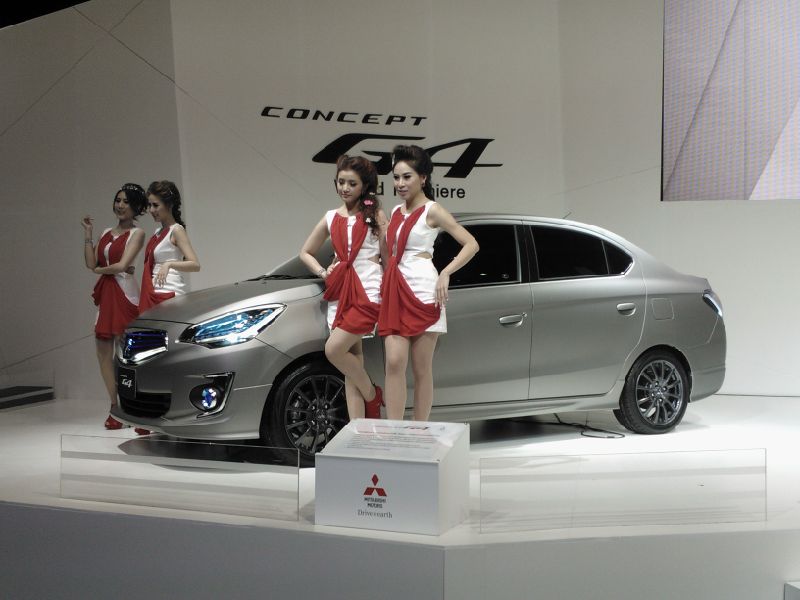 Mitsubishi is yet to update us with a press release but here's what we know - the design "delivers outstanding forward vision and maneuverability". The interior space is claimed to be the biggest in its class. The design of the rear is said to have been penned to leave a lasting impression on the viewer as it drives away.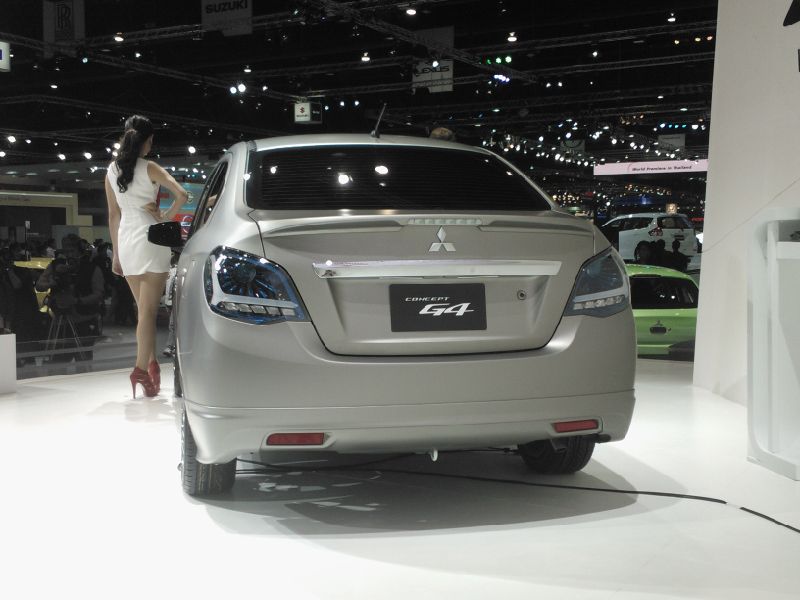 A lightweight engine and a compact gearbox have been confirmed but exact data is still awaited. Stick around to IndianAutosBlog.com as we keep you posted on the G4.
[More images of the G4 Concept can be seen on PaulTan.org]