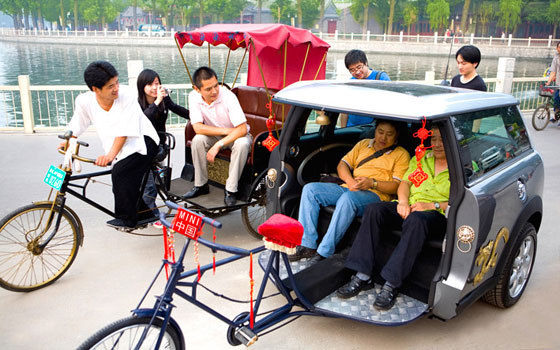 Hmmm. We know that the great Olympics is being held in Beijing right now and that it is expected to attract record spectators both on and off-field.
Not to miss out on advertising and marketing opportunities, Mini has put together a bunch of Clubman rickshaws, which are currently ambling around the streets of Beijing replete with golden dragon graphics.
It's clever, because it's like a crazy fusion of cultures: pedal-powered transport from the East, and tiny suicide-doored estate cars from the West. We're disappointed to note that Mini hasn't gone the whole hog and strung a driver's seatbelt across the passenger exit.
No word on performance figures for the Clubman rickshaw yet, but unofficial dyno tests suggest that the lad in the fetching white shirt is putting out about 0.1bhp and returning about three miles to every plate of terrifyingly hot noodles.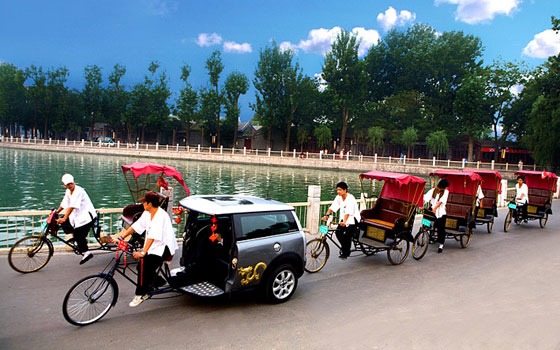 Source : TOP GEAR