Limited production run of only 500 units.
McLaren has launched the 675LT Spider as the convertible version of the McLaren 675LT coupe. The open-top version is priced at £2,85,450 (INR 2,87,49,326) in the UK and is the latest model from Woking to bear the iconic 'Longtail' badge. Like the coupe version, production will be limited to 500 units.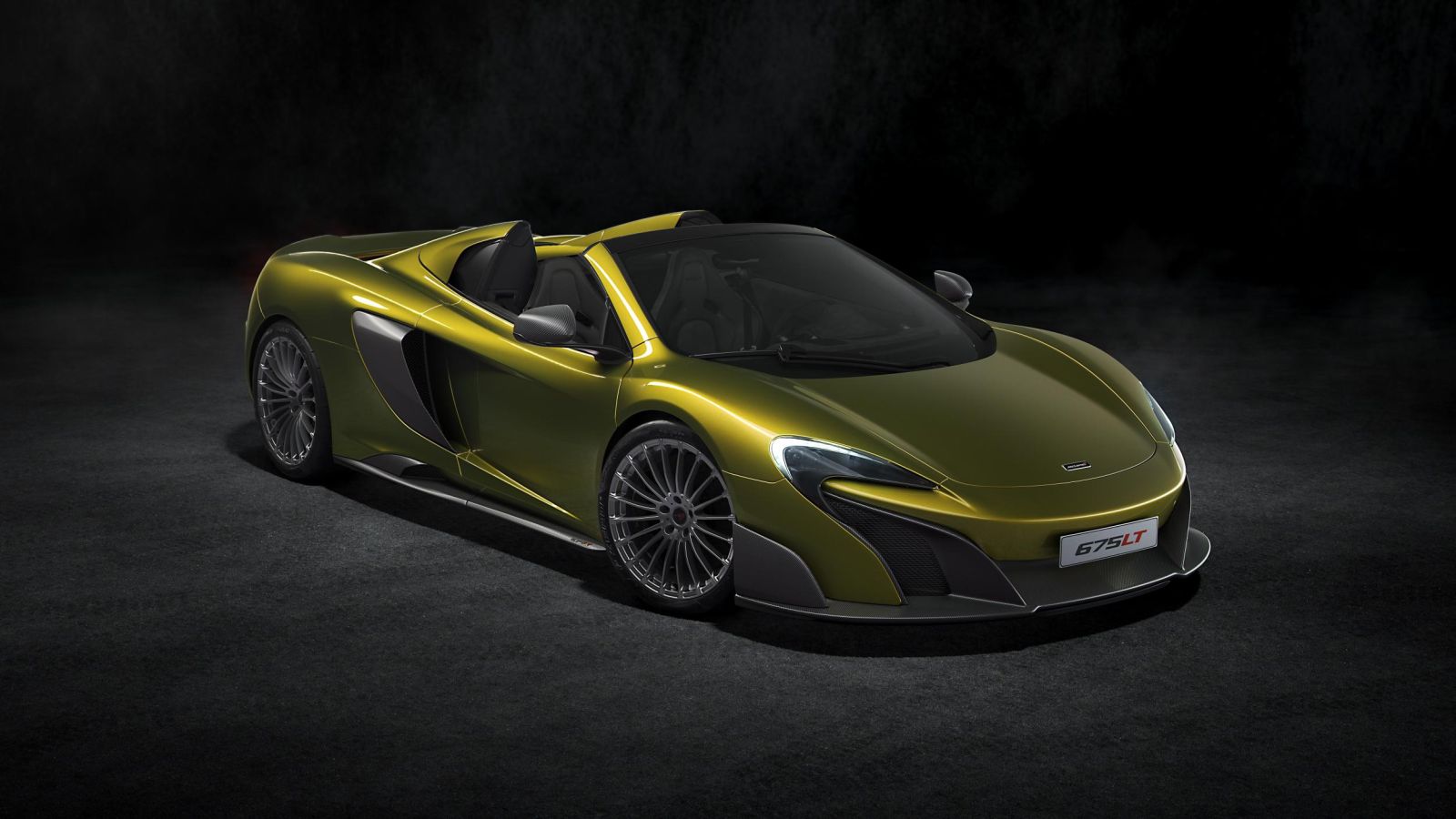 McLaren says that the 675LT Spider is the "the most focused, fastest and exhilarating open top McLaren model ever built." The convertible version will be available with an exclusive Solis paintwork. The wheels are 10-spoke ultra-lightweight forged alloys in 19-inch size at the front and 20-inch size at the rear, and are shod with Pirelli P Zero Trofeo R tyres.
Carbon-fibre has been used extensively to keep the weight in check. The lightweight material is used for the front splitter and end plates, front bumper, front under body, side intakes, side skirts, lower side intakes, rear deck, rear fenders, rear bumper, diffuser and the 'Longtail' Airbrake. The result is a total dry weight of just 1,270 kg which is 100 kg lighter than the 650S Spider. The 675LT Spider weighs 40 kg more than the 675LT though.
The interior features carbon-fibre racing seats upholstered in Alcantara, similar to those found in the P1. The air conditioning has been removed but can be specified as a no-cost option. The centrally-mounted touchscreen can be used to control heating and ventilation as well as audio functions.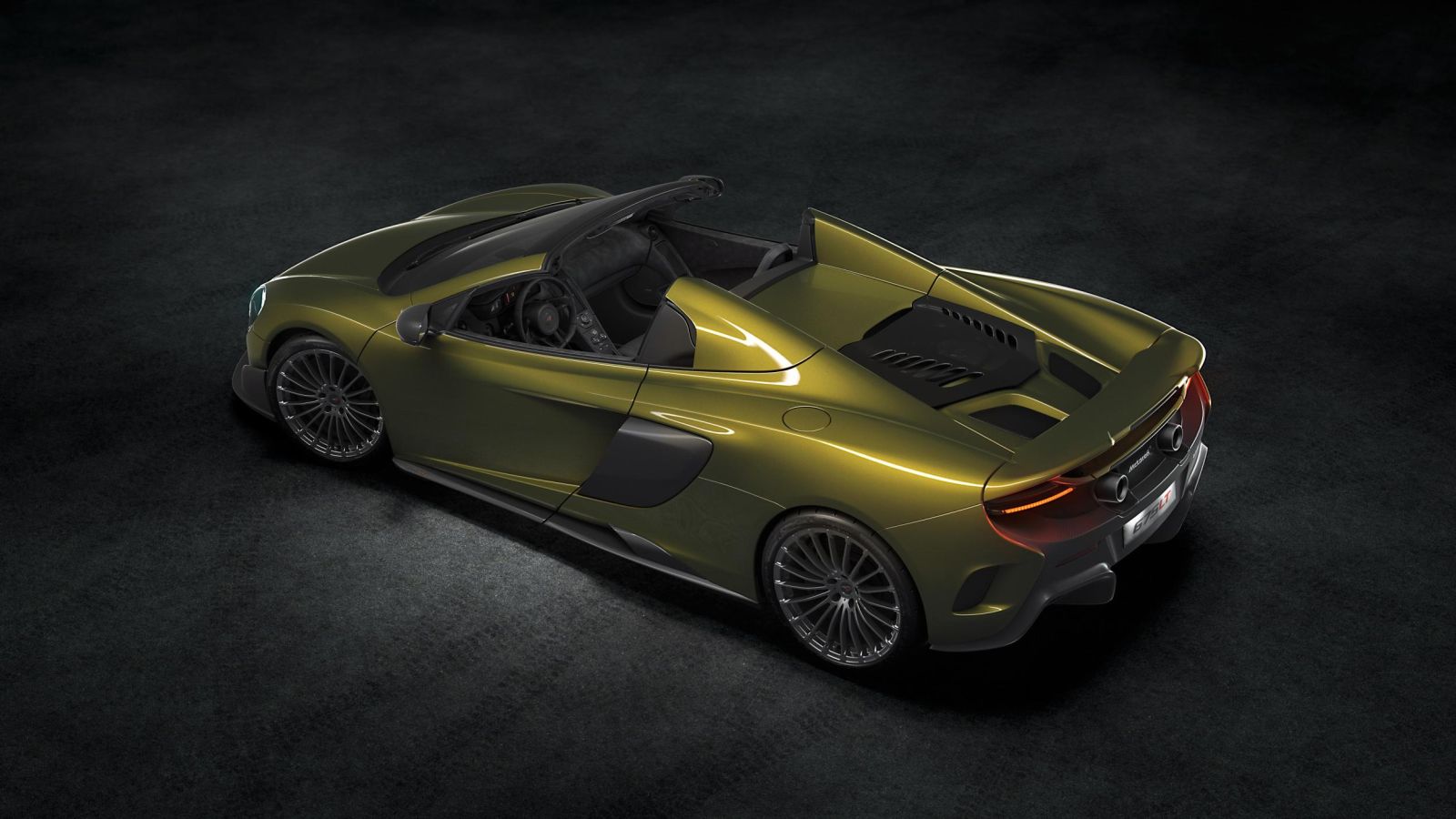 Under the hood of the 675LT Spider, lies the same 3.8-litre twin-turbo V8 engine that produces 675 PS at 7,100 rpm and 700 Nm of torque between 5,000 and 6,500 rpm. Transmission is a 7-speed SSG unit that helps the 675LT reach 0-62 mph (0-100 km/h) in just 2.9 seconds and hit a top speed of 203 mph (326 km/h).
The roof is a three-piece hardtop folding unit that is operational at speeds of up to 19 mph (30 km/h). The spring rates have an increased stiffness of 27% at the front and 63% at the rear allowing for a more rearward balance and 40% increase in downforce over the 650S Spider, a lot of which comes from the rear airbrake.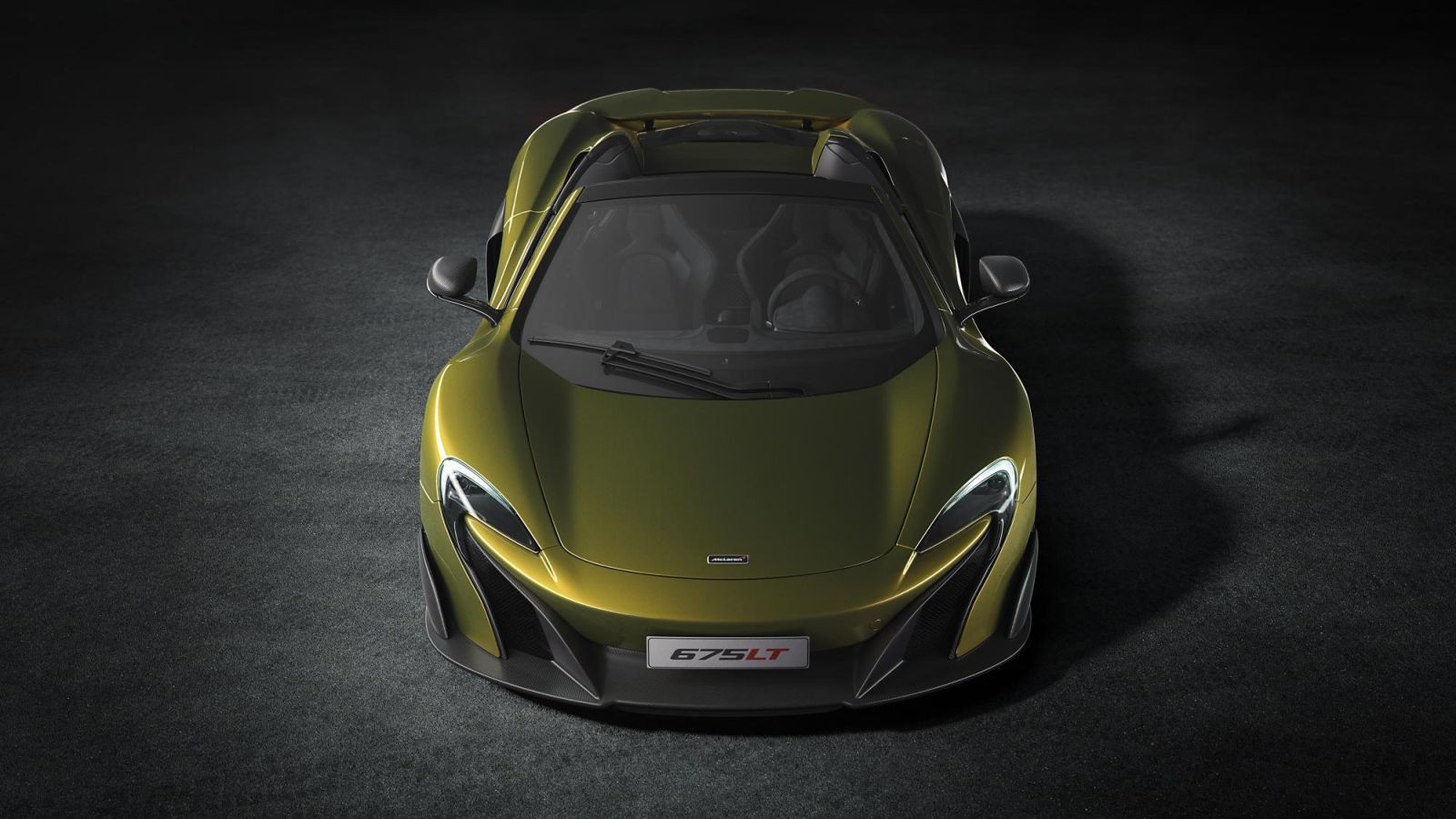 Deliveries of the McLaren 675LT Spider will commence in Summer 2016.