Will go on sale in Thailand in early 2015.
The Mazda2 Sedan (Demio Sedan in Japan) has world premiered at the Thailand International Motor Expo 2014. The sedan derivative of the latest Mazda2 will be exported from Thailand to European and Australian markets. The car's launch market is Thailand where sales will begin early next year, with bookings open at the show from tomorrow.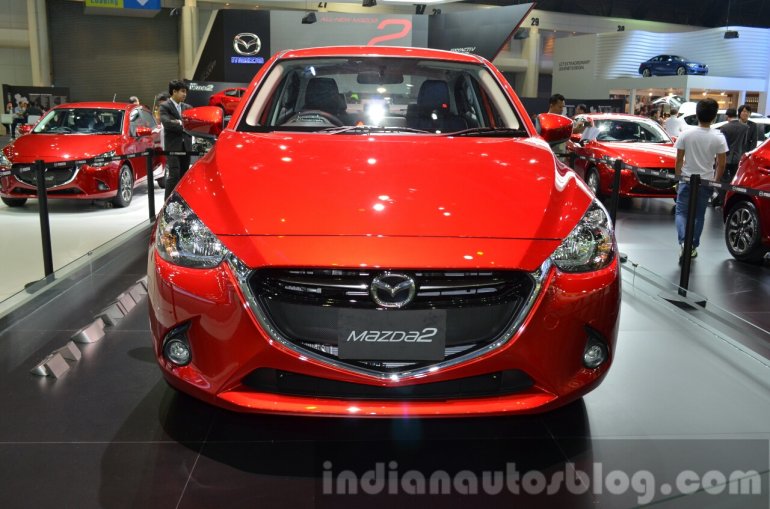 Based the hatchback's KODO design philosophy, the Mazda2 Sedan features a neatly integrated third box with a stubby overhang. The rear end design is in line with the other sedans from the Japanese manufacturer.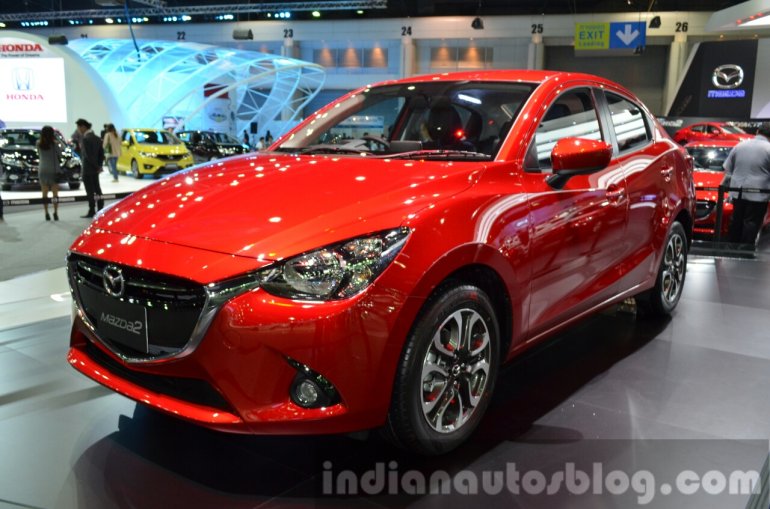 Sharing the platform with its hatchback sibling, the Honda City rival comes with a full range of SKYACTIV technologies. The 1.5-litre SKYACTIV clean diesel motor returns a fuel efficiency of 23.2 km/l and CO2 emissions of under 100 g/km. The company has not released complete technical specifications.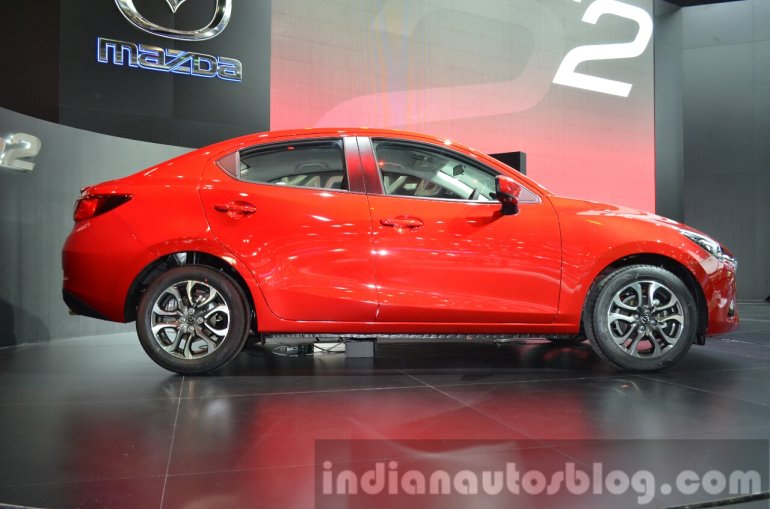 Features confirmed for the sedan are the MZD Connect next-generation car connectivity system, Active Driving Display, Touch Screen Center Display and Center Commander. Safety features include dual front airbags, Dynamic Stability Control (DSC) and ABS brakes
The Mazda2 is approved for second phase of Thailand government's Eco Car program and it is the first diesel sedan to qualify. Interestingly, the car is also the first diesel sedan to be manufactured in Thailand.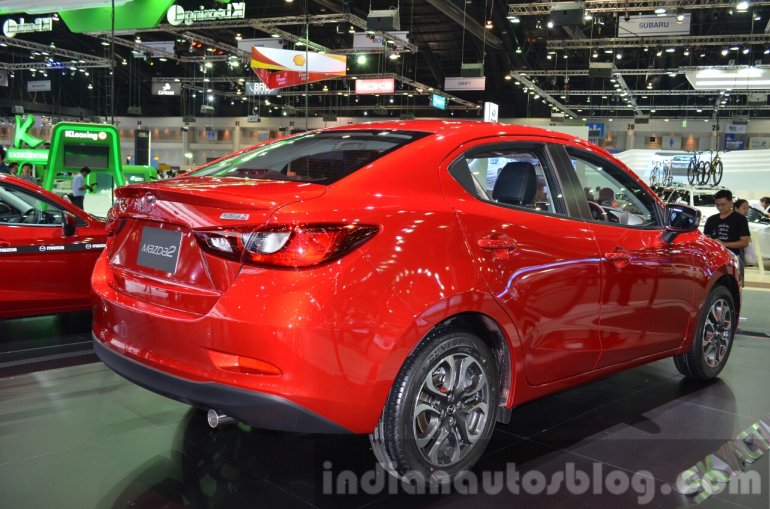 The Mazda2 hatchback is the brand's best selling model in Thailand with over 120,000 units sold since its launch in 2010. The addition of the sedan derivative is expected to improve this volume further despite lacking a petrol engine variant.
Scroll down for the press release.
Mazda2 Sedan world premiere - Press Release
[Head to Slideshare if you can't view the press release.]