Besides the 25th anniversary MX-5, Mazda also showed the SKYACTIV-chassis for the next-generation Mazda MX-5 at the ongoing New York Auto Show.
This chassis marks the debut of Mazda's SKYACTIV technology on a front mid-engined car with rear-wheel drive. The chassis is also a full 100 kg lighter than the current chassis used by the 3rd-generation Mazda MX-5.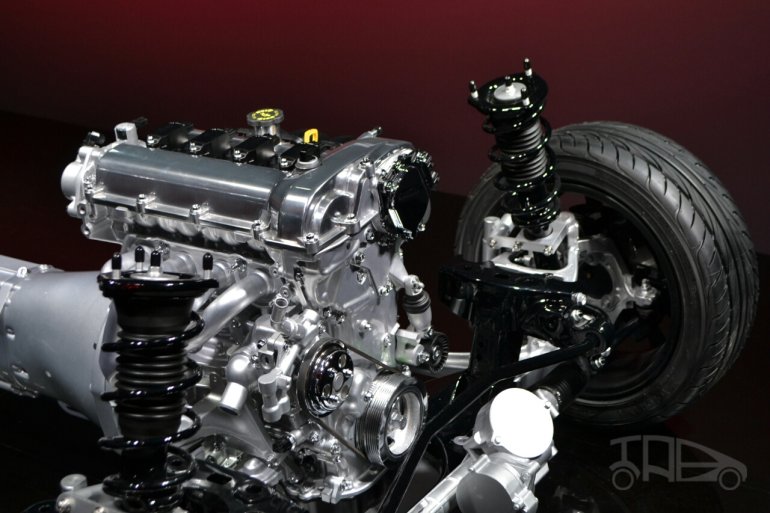 The compact configuration of the new SKYACTIV chassis showcases an engine closer to the vehicle's centre, thereby having a centre of gravity that is lower than any of the previous generation models of the two-seater sports car, says Mazda.
The chassis, Mazda says, has been developed with an objective to achieve 'The highest standards of body rigidity and collision safety performance.' Mazda has said that the future model would be lighter, stronger and with a physical footprint more in tune with its first-generation predecessor than with its heavier, larger current-day cousin. The company refused to put a timeline to the launch, but media reports expect the replacement to launch next year.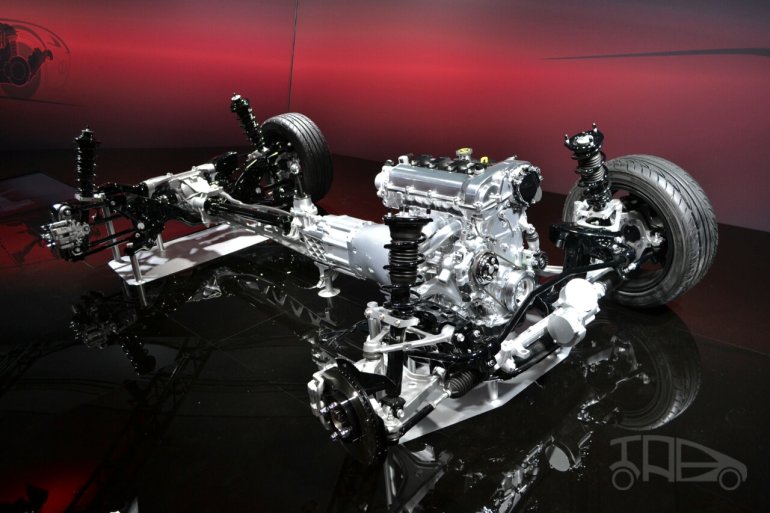 More details, Mazda has said, would be revealed closer to the official launch of the 4th-generation Mazda MX-5.
Mazda SKYACTIV Chassis for 4th-generation Mazda MX-5 - Press Release
[Can't view the document? Head to SlideShare]