Development of rotary engines continue at Mazda.
Mazda Motor Corporation has unveiled the Mazda RX-Vision concept today at the 2015 Tokyo Motor Show. It is a sports car concept that houses the next generation SKYACTIV-R rotary engine.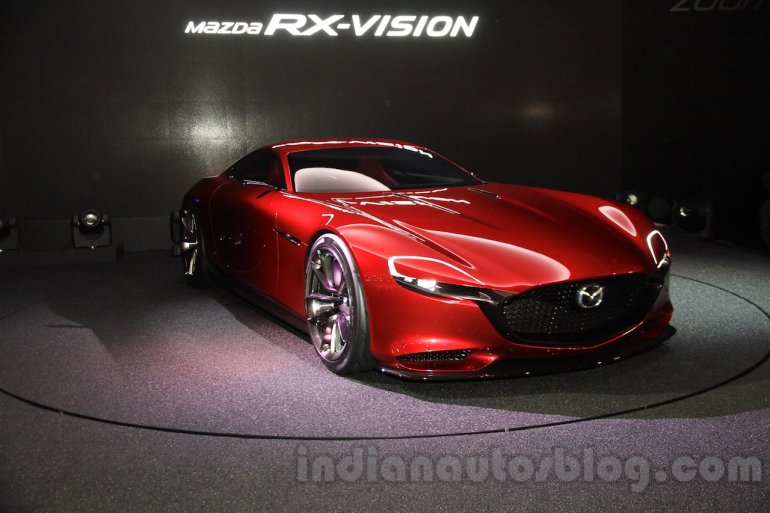 The RX-Vision is a front-engine rear-wheel drive sports car that is touted to represent "a vision of the future that could only come from Mazda."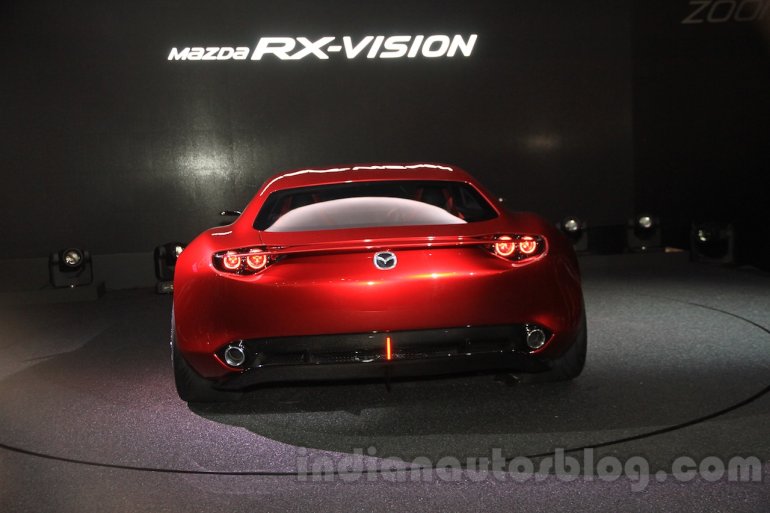 The next generation rotary engine used in the concept is given the SKYACTIV-R title to signify the company's modus operandi of breaking convention and to hint at a typical SKYACTIV experience in this car, according to Mazda. The carmaker is currently not producing any model with a rotary engine, but has not stopped R&D on this type of motor.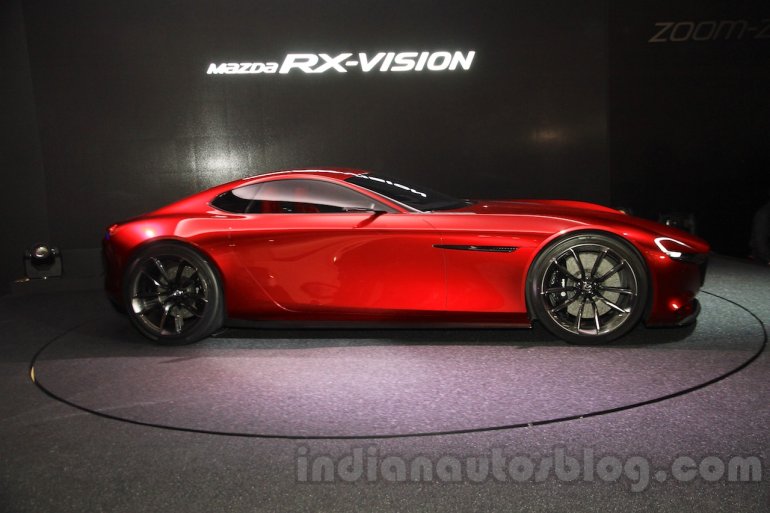 A rotary engine is a type of internal combustion engine that usually has cylinders arranged in a radial fashion around the crankshaft. Unlike the regular IC engines, the crankcase and cylinders on the rotary engine rotate, while the crankshaft remains stationary.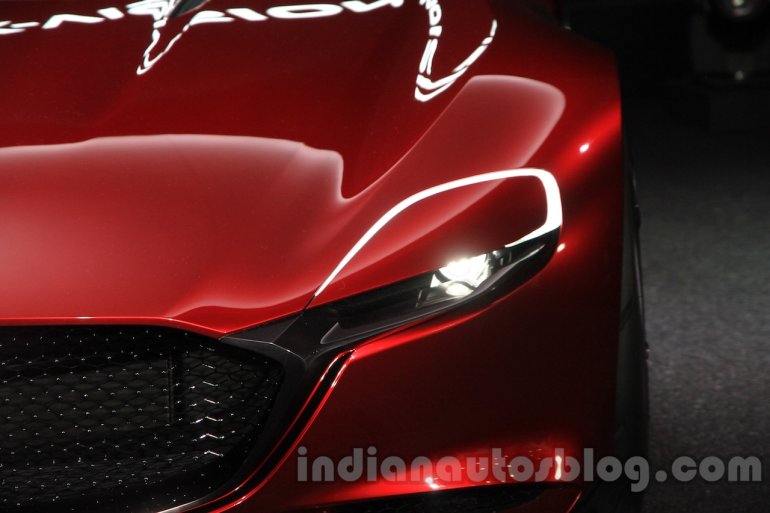 Mazda commercialised and introduced the rotary engine in the Mazda Cosmo Sport 110S in 1967, and continued to use the same in many models since. The most popular of them all was the Mazda RX-7, which is the most sold car with a rotary engine. Between 1978 and 2002, over 8,00,000 RX-7s were produced. The company holds a record for being the only carmaker to ever win the 24 Hours of Le Mans with a rotary-powered race car, which was the Mazda 787B, in 1991.
Mazda RX Vision - Press Release
[Slideshare link]