Previews the next generation Mazda CX-9 SUV.
The Mazda Koeru Concept SUV has been premiered at the 2015 Frankfurt Motor Show (IAA 2015), which, though not official, previews the next generation 2017 Mazda CX-9.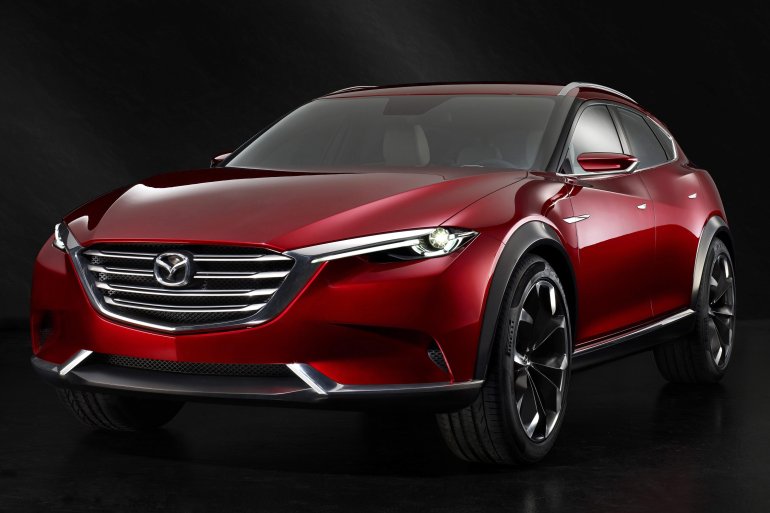 Featuring an updated version of the Kodo design language, the concept is named 'Koeru' to signify what translates to 'exceed' or 'go beyond'. The company says that the Koeru is a fitting name for the brand's latest venture into the growing crossover SUV market, and that it is looking to transcend the existing scenario of performance, efficiency and overall value.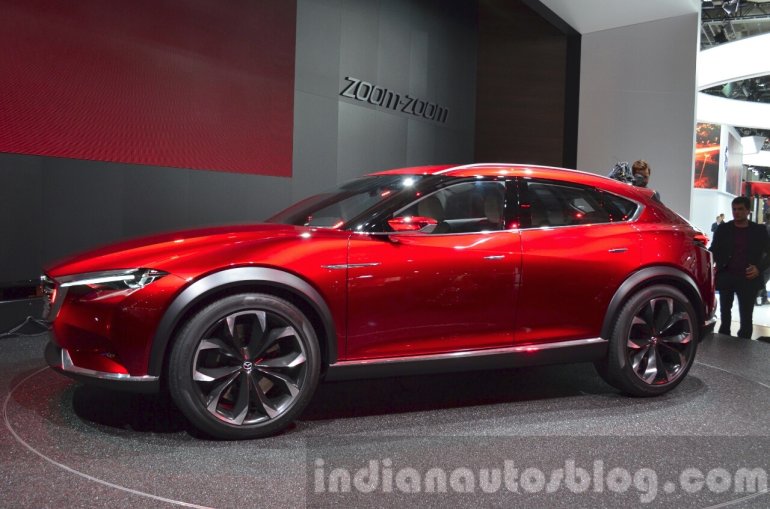 The Mazda Koeru SUV Concept features a new interpretation of the Mazda's shield-shaped front grille. The headlights appear to be a renovated form of the Mazda CX-3's. The alloy wheels are as gigantic as concepts generally feature, and the roofline is raked drastically. It measures 4.6 m long, 1.9 m wide and 1.5 m high, and rides on large 21 inch alloy wheels.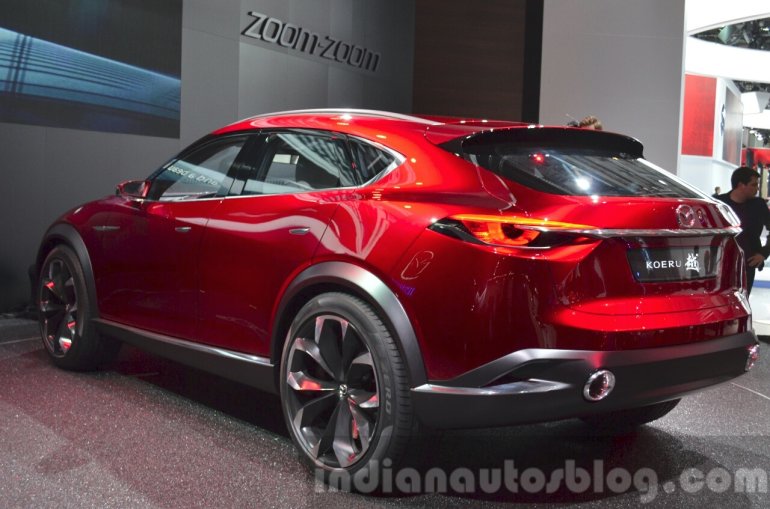 Inside, the Koeru is has room for 5-passengers, and features the MZD Connect system which is Mazda's latest car-connectivity system. The design appears to be driver focused, and since it a concept it is heavily styled with minimal buttons.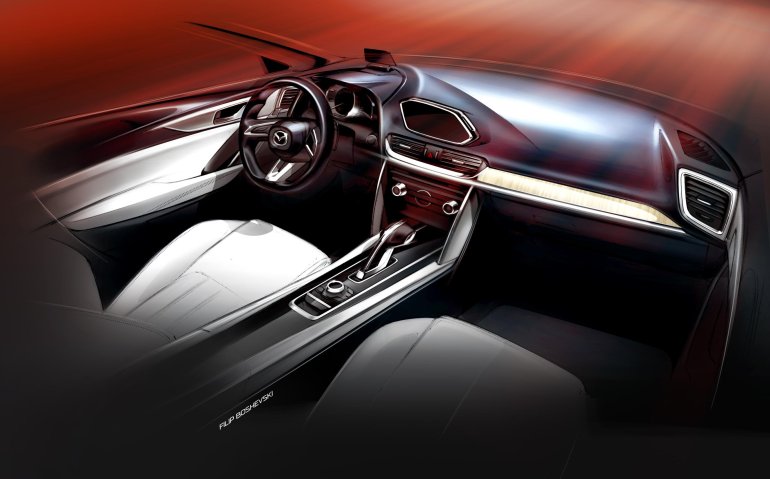 Mazda haven't released the exact technical details yet, but claims that the Koeru will be offering "a true Jinba-ittai driving experience" and use "Mazda's SKYACTIV Technology that includes efficient driver-oriented powertrains and suspension."
Mazda Koeru Concept at IAA 2015 - Image Gallery