Update - The Hazumi Concept was presented again at the 2014 Goodwood Festival of Speed. The Hazumi previews the next generation Mazda2, as well as the design of the eagerly awaited Mazda CX-3 crossover (Ford EcoSport rival)
Mazda has unveiled its next-generation subcompact car concept model, Mazda Hazumi, previewing the next generation Mazda2, at the Geneva Motor Show.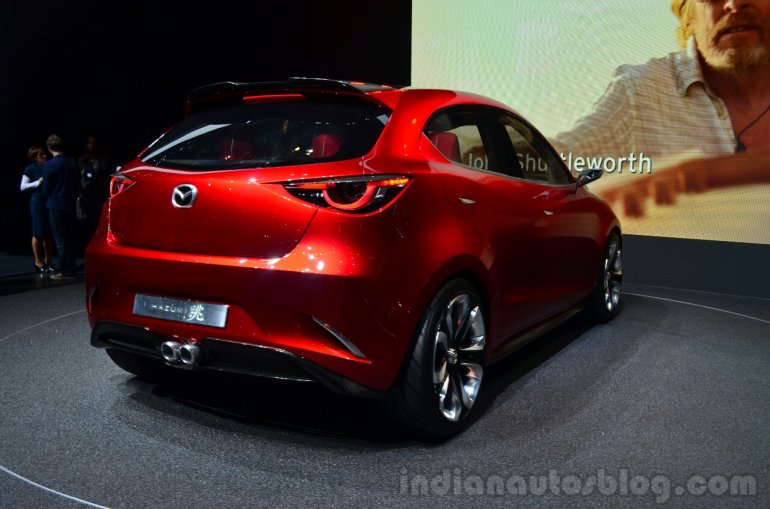 The 4.07m long concept incorporates four of Mazda's key pillars - the SKYACTIV Technology, KODO - Soul of motion design, Mazda Proactive safety and next-generation car connectivity system Mazda Connect 2.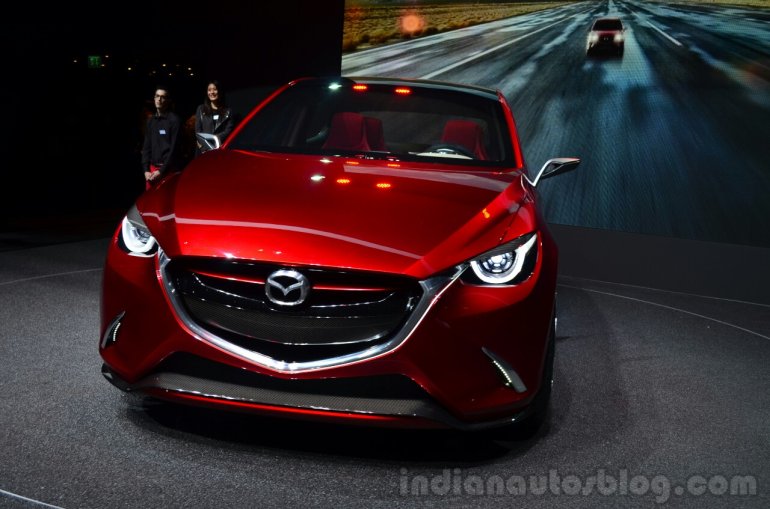 Also making its debut was Mazda's new diesel engine, an all-new small-displacement clean diesel engine, the SKYACTIV 1.5. Like the existing SKYACTIV 2.2 shows, Mazda says that even the 1.5 will have the same level of high efficiency.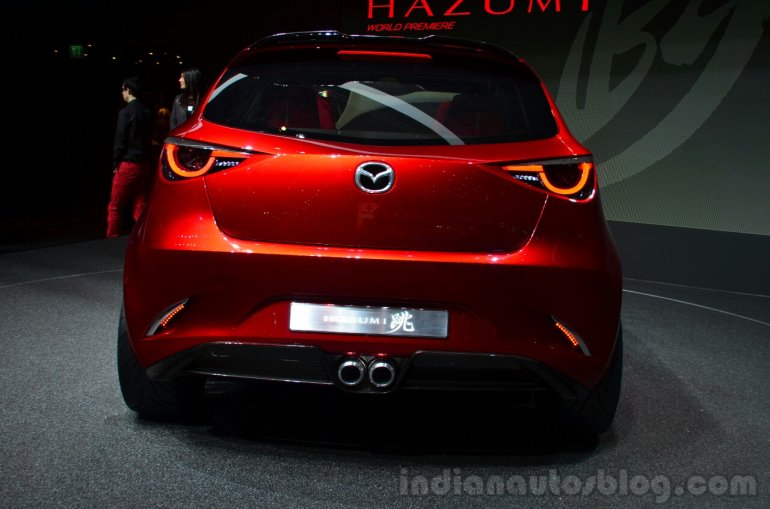 The new SKYACTIV is a diesel engine that has been developed by Mazda to solve the traditional problems of conventional diesel engines. Mazda has altered the injection characteristics, injectors, utilised a variable valve lift to solve a misfiring problem, a lower compression ratio in order to reduce the weight of the engine and finally, and use a two-stage turbocharger.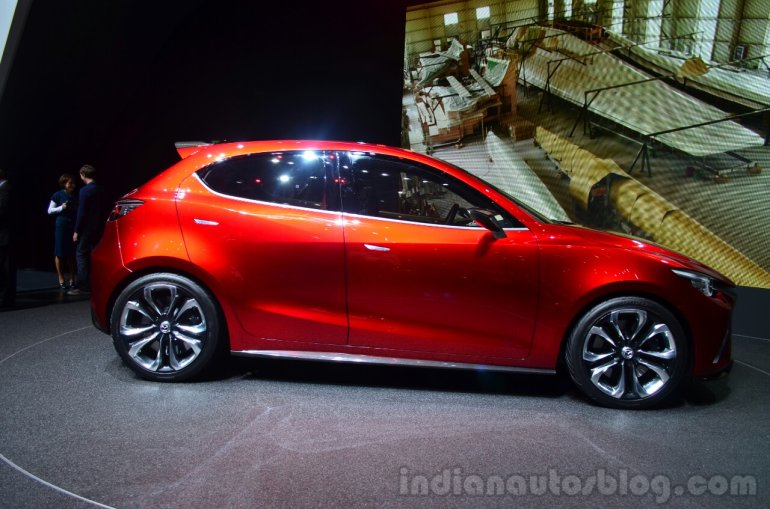 The car this concept previews, the next gen Mazda2, we assume would be unveiled at the Paris Motor Show this year (October) before sales begin early next year.
Mazda Hazumi at 2014 Goodwood Festival of Speed - Image Gallery
Mazda Hazumi - Press Release
[Head to SlideShare to view the document if you don't see it above]