Will be based on the Mazda2.
The little brother to the Mazda CX-5, the press calls the Mazda CX-3, is apparently "not far away".
Speaking with The Motor Report, Mazda Australia chief Martin Benders said "There's opportunity there, absolutely. We've made it clear that it's an area we'd like to be represented in." Asked if it's going to take a while for the launch, Mr Benders added, "Oh, it's not that far away".
The CX-3 will share its platform and engines with the new Mazda2 hatchback, and will be styled 'prettier and more expressive' based on the current Mazda 'Kodo' design language previewed as the Mazda Hazumi at the Geneva Motor Show this year.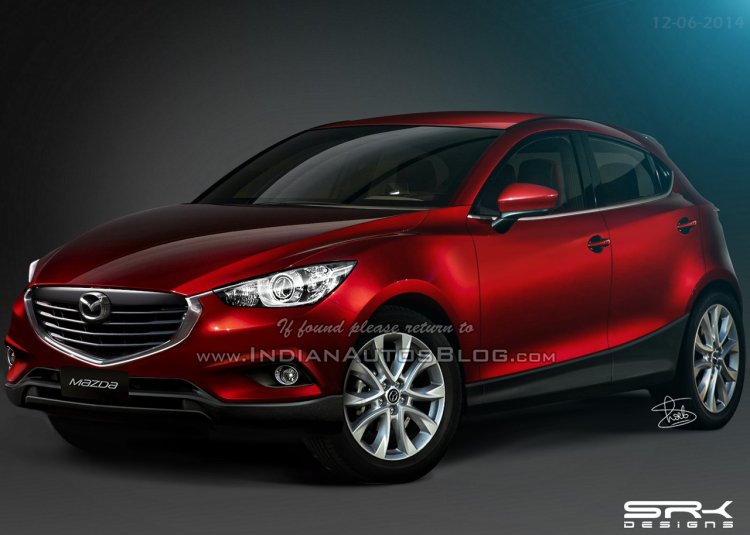 The new crossover has been the subject of speculation for some time, with reports pointing to a 2015 or 2016 debut. The CX-3 would be offered as an entry-level crossover in the global marketplace and will slot in as a significant rival to the Ford EcoSport, Chevrolet Trax, Peugeot 2008, Nissan Juke and the upcoming Jeep Renegade and Honda HR-V.
Phew, that's a houseful segment!
Though technical details of the car remain unavailable, media reports claim that the CX-3 would get a torsion beam suspension at the rear to keep the costs under check. Engine options are expected to include 1.5-liter petrol and diesel engines coupled to 6-speed manual and automatic gearboxes.
By Vishal.C
[Source - TheMotorReport.com.au]