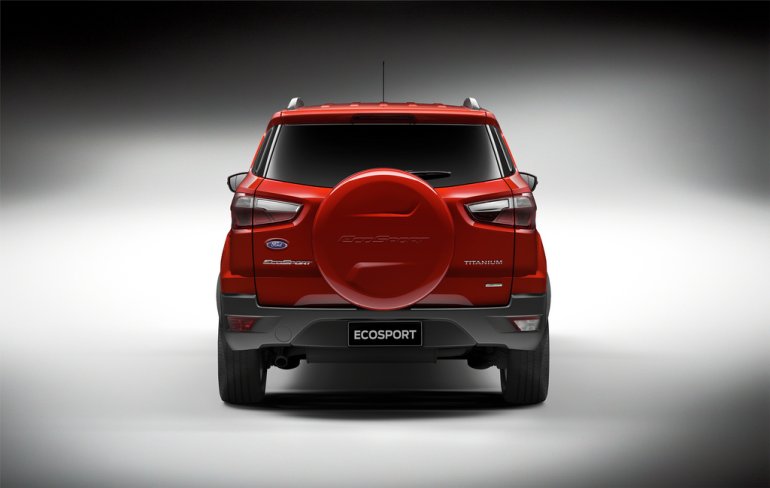 Mazda is known to be working on a sub-compact crossover SUV which is speculated to be called as the CX-3, following the line of Mazda's crossover nomenclature.
As the name suggests, the smallest family member will be positioned below the Mazda CX-5 which was spied in India for a brief time period this year. The CX-5 is itself a compact SUV.
Autoexpress.co.uk reports that the cash-stricken Japanese automaker is working on the mini SUV which could be based on the improved and lighter version of the Mazda 2 platform. That is where the connection with the EcoSport comes in.
The Mazda 2 supermini sits on a platform which was jointly developed by Ford and Mazda. The platform is shared with Ford Fiesta on which the EcoSport is based. Mazda is expected to use their SkyActiv technology to drive down weight in chassis, engine and gearbox, they will not use Ford's powertrains.
Motoring duty is expected to be handed over to a new 1.6 litre turbo diesel mill which is a derivative of the efficient 2.0 litre motor found in the CX-5. The new diesel engine is expected to be ultra fuel efficient and clean. There is also reports about a 1.3 litre turbo petrol.
The Mazda CX-3, when launched, will go head on with its distant relative, Ford EcoSport. The car is expected to take shape in early 2014 and the sales could commence in the later part of the year.
There is no market better than India currently to sell a mini SUV.
[Source: Autoexpress.co.uk]