Will be based on a rear-wheel drive platform.
The Maserati Levante, the Maserati Kubang concept's production version, is finally set for introduction. The company has released the teaser image of its the upcoming luxury crossover for the first time, giving a preview of its front fascia. The design previewed by the teaser image indicates that the exterior would be exactly like what was expected from the leaked patent images which surfaced in May last year. Following its world premiere at the 2016 Geneva Motor Show, the Maserati Levante should reach European dealerships in H2 2016.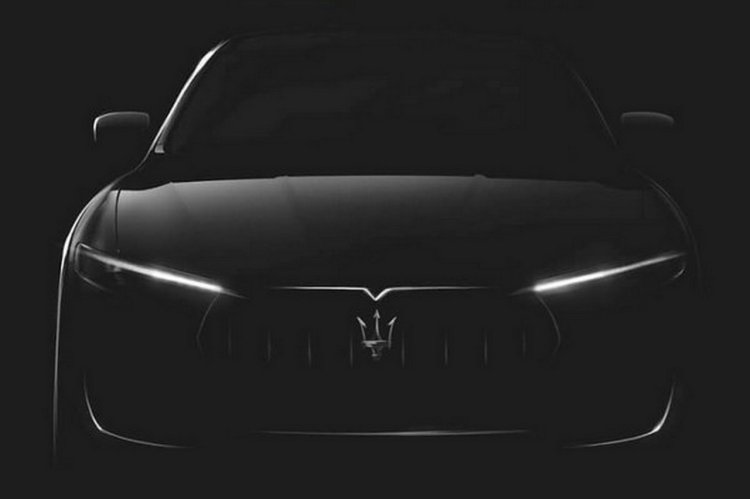 The Maserati Levante will be based on a modified version of the Maserati Ghibli and Maserati Quattroporte's rear-wheel drive platform. Reports say that Maserati's decision to use this platform instead of a Jeep platform is the reason why the crossover's arrival has been delayed this far.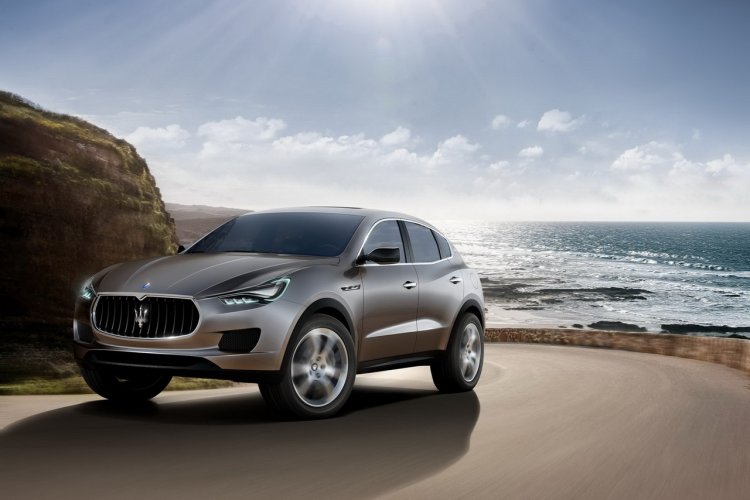 Also Read: 2015 NAIAS Live – Maserati Alfieri Concept
The Maserati Levante is said to be offered with a 3.0-litre twin-turbocharged V6 engine, a 3.8-litre twin-turbocharged V8 petrol engine and a 3.0-litre turbocharged V6 diesel engine. 8-speed automatic transmission and all-wheel drive system are expected to be part of standard configuration. Reports say that there will be a plug-in hybrid variant as well, going on sale in late 2017 or early 2018. This plug-in hybrid powertrain will be offered in the Maserati Ghibli and Maserati Quattroporte as well.