Will be launched in July in China.
A month after its world premiere at the 2016 Geneva Motor Show and its American debut at the 2016 New York International Auto Show, the Maserati Levante made its Chinese debut at Auto China 2016 (2016 Beijing Motor Show) last month.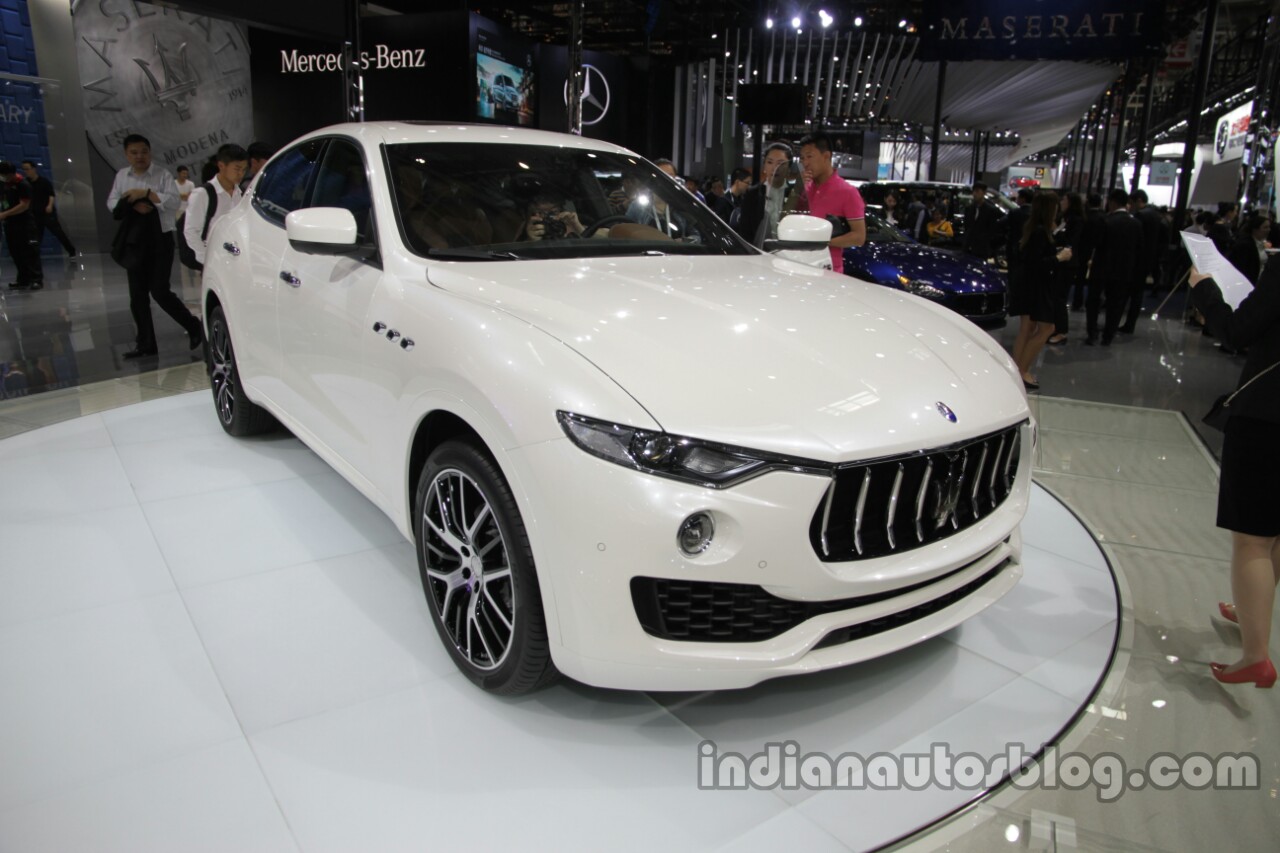 The Maserati Levante measures 5,003 mm in length, 1,968 mm in width and 1,679 mm in height, and has a wheelbase of 3,004 mm. Designed in the Maserati studio at the FCA "Centro Stile" of Turin, the coupe-styled crossover with a drag coefficient of just 0.31 is based on an updated version of the rear-wheel drive platform which underpins the Maserati Ghibli and Maserati Quattroporte. The petrol models weigh at 2,109 kg, while the diesel model tips the scale at 2,205 kg.
The Maserati Levante will be available in three models globally: 2 petrol and 1 diesel. Both petrol models are powered by a 3.0-litre twin-turbo V6 engine, which puts out 257 kW (350 hp) in and 500 Nm of torque in the base model or 316 kW (430 hp) and 580 Nm of torque in the top-end model. The diesel model is powered by a 3.0-litre turbocharged V6 unit that develops 202 kW (275 hp) and 600 Nm of torque. All models have the ZF AT8 - HP70 8-speed automatic transmission and the Q4 All Wheel Drive with rear limited slip differential for the optimal power distribution between the wheels.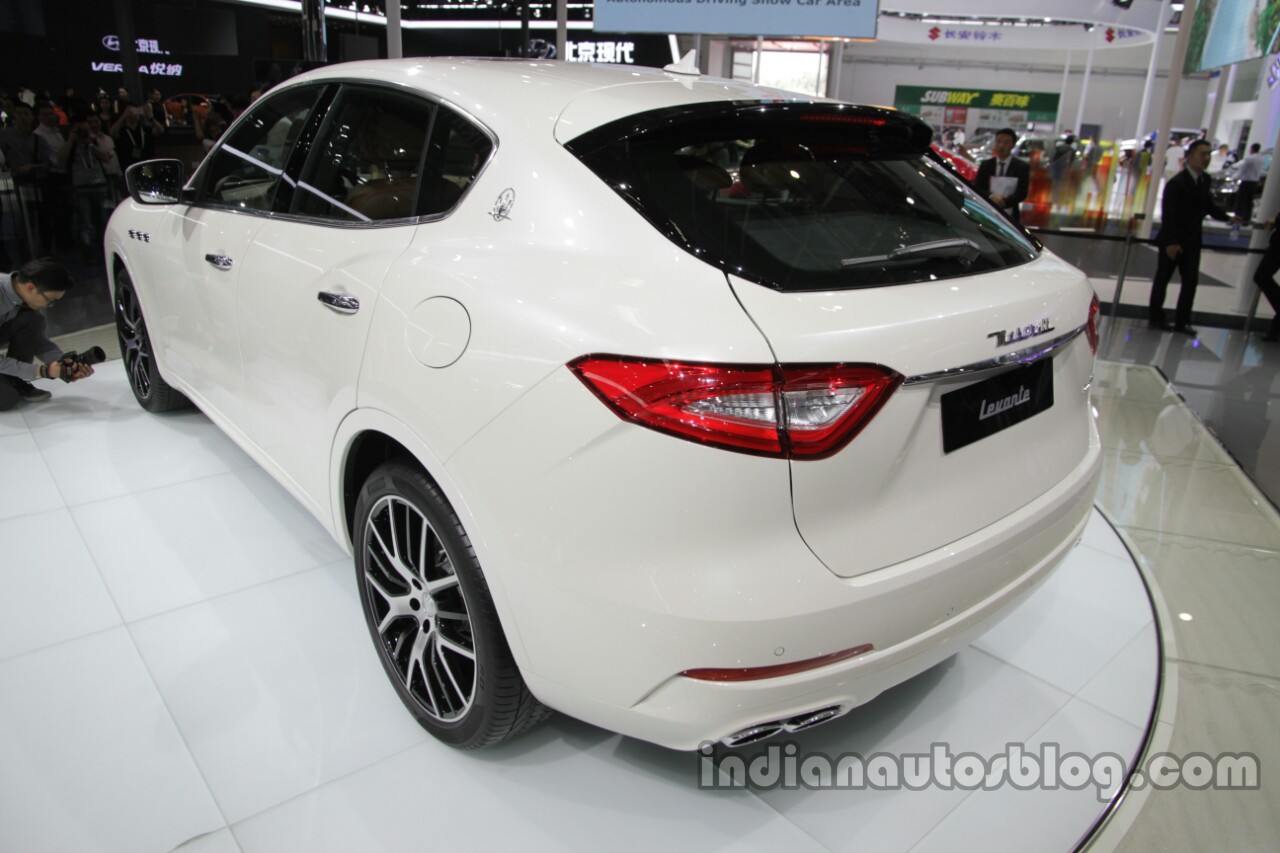 Noteworthy features of the Maserati Levante include Air Spring Suspension with 4 ride height levels (plus normal ride height and parking height levels), 19-21" inch wheel choices, 28 interior colour combinations, 12-way electrically adjustable Sport Seats, Maserati Touch Control Plus infotainment system with an 8.4-inch capacitive touchscreen high resolution display and 1,280 Watt, 17-speaker QuantumLogic Surround Sound system.
Announcing its first ever crossover in Geneva, Maserati said that the Levante will be launched in Europe in Spring 2016 (March-May 2016). American sales are to commence in August, for which pre-orders are already being accepted since last month. Pre-orders have commenced in China as well, where the luxury crossover is priced from 9,99,800 yuan (INR 10,324,176) for the 350 hp petrol model and from 1,478,000 yuan (INR 15,262,185) for the 430 hp petrol model.