At the 2013 Auto Shanghai, Maserati had a very important world premiere, the Maserati Ghibli. The Ghibli is the biggest launch for the Italian brand in the recent past. Why you ask? Well, Maserati has set a sales target of 50,000 units per annum by the year 2015. They currently sell about 7,000 cars per annum and would like to grow seven fold in the next couple of years.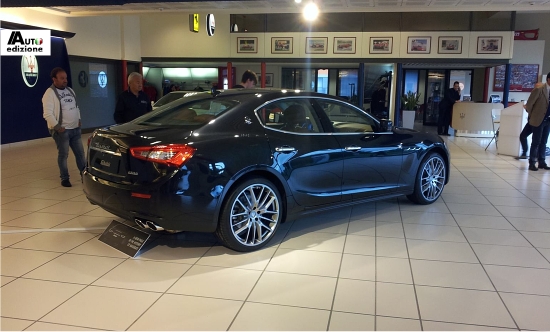 Here is a sign of how impatient Maserati is. The Ghibli is yet to have its European premiere and yet the car has already arrived at a Maserati dealer. Sales of the Ghibli are expected to commence in the next couple of months.
One reason for Maserati's impatience could be because BMW has just announced the 2014 5 Series. Maserati is looking to compete with the top-end models of the 5 Series with the Ghibli which is another reason why it will be its first ever diesel powered car.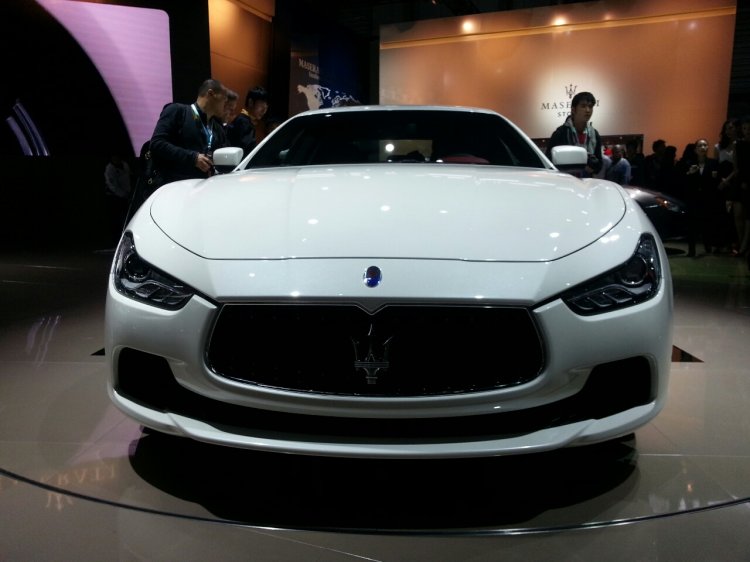 While unveiling the car to the media, Maserati said that the 3.0-liter V6 diesel engine will be unlike any other diesel engine. They assured us that it would not sound like a diesel.
While Maserati wants to make diesel sound sporty, the fuel efficiency of the oil burner is rated at 6L/100km (16.66km/l). Apart from the diesel engine, a turbocharged 3.0-liter V6 petrol is also listed.
The Ghibli and the upcoming Levante SUV are key to Maserati's future growth.
[Source - Autoedizione.nl]