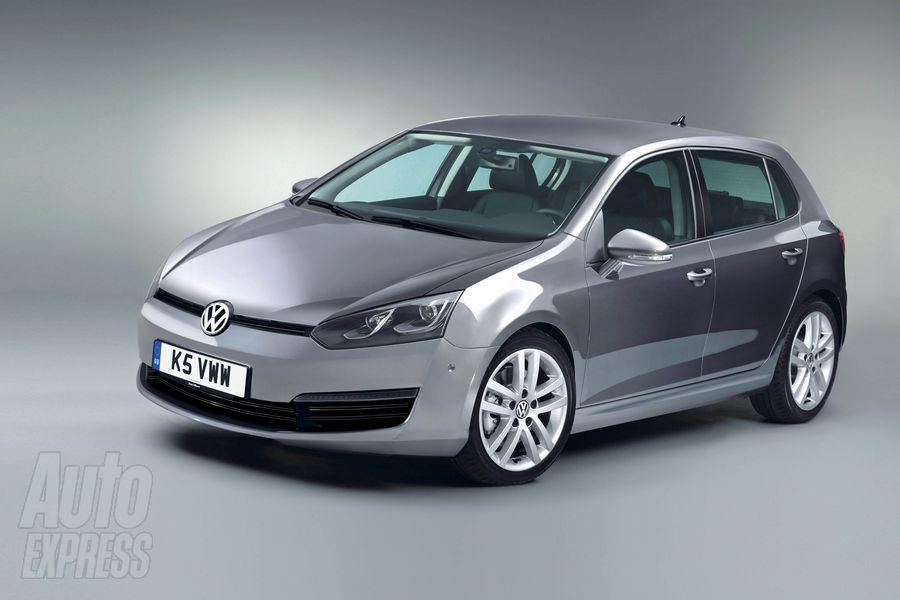 What we have here is a drawing of the Mk Seven version of the VW Golf. The car looks really striking and at the same time maintaining the family look.
We had carried several articles on the refreshed Mk 6 Golf which went on sale recently, and for some reason VW wants to bring in the all new 7th gen by 2012, a full two years ahead of its scheduled arrival.
Unconfirmed reports claim changes will be a big leap forward, similar to the gigantic jump that the Escort-Focus change brought about by Ford. This is an era of increasing size and weight, and the Mk7 will have a smaller and lighter setup which means lesser power is required to achieve similar performance.
Lighter body panels and a reduction in size combined with Forced Induction TFSI will offer good performance. VW expects majority of sales to come from diesel versions. All the versions will feature DSG gearbox with seven ratios instead of six, in the interest of better fuel economy.
VW has already begun its evaluation program of the Golf in India and we can expect the model to reach here very soon. The new model might look evolutionary but its under the skin where many substantial changes are expected. These changes will define future VW models.
Source- German Car Blog