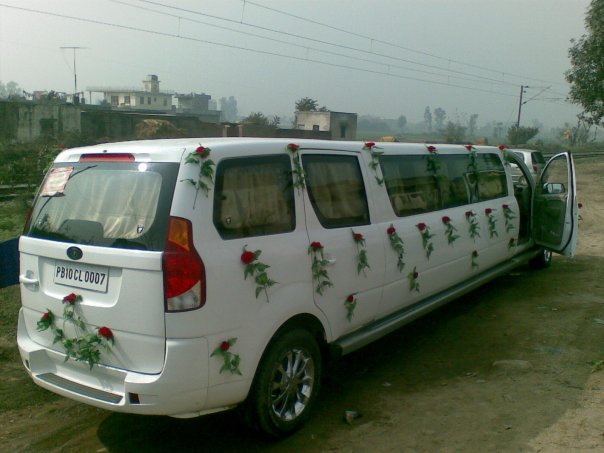 Definitely won't give you the time of life. With or without roses
If you want to arrive or leave your wedding in style, then you would do it along with a good looking bride flashy ride that oozes attitude and makes the statement. Like say an Aston Martin or a Lamborghini Gallardo or Bentley Continental.
Whether it is a stretched Toyota Innova, Renault Logan or a Ford Endeavour you can't recreate such an effect. Would the fat man living next door win the Olympics if you put track suits on him? It's that simple.
If you can't lease an exotic, then better walk, take the bus or rent a cab or drive your own car. A stretched Mahindra Xylo shouldn't be an option. Even if the registration plate has 007.