After causing a stir in the SUV market in India, the Mahindra XUV700 is now all set to appeal to customers in Australia. Given the strategic importance of this market, Mahindra's introduction of its flagship SUV here marks the company's ambitious global expansion strategy and signifies the beginning of an exciting new phase for the brand in Australia. Mahindra recognizes the significance of the Australian market and its alignment with the company's SUV DNA, catering to the country's culture and lifestyle. The XUV700 is designed to meet the expectations of Australian consumers by offering a contemporary and sophisticated SUV experience. With a strong commitment to catering to urban audiences, Mahindra Australia, a subsidiary of Mahindra & Mahindra Ltd., is actively working on expanding its network. The focus is on enhancing accessibility and convenience for customers in metro locations.
Mahindra's brand commitment to delivering an authentic SUV experience is clearly reflected in every aspect of the XUV700. Mahindra has conducted rigorous testing of the XUV700 in various parts of the world, ensuring its reliability and performance in diverse conditions. This SUV is perfectly aligned to seamlessly integrate into the lifestyle of Australian customers. Equipped with a panoramic sunroof, one of the largest in its segment, and a host of modern tech and safety features, the XUV700 line-up is available in two variants and five colours. Customers will enjoy a warranty of 7 years or 150,000 kms, whichever is earlier.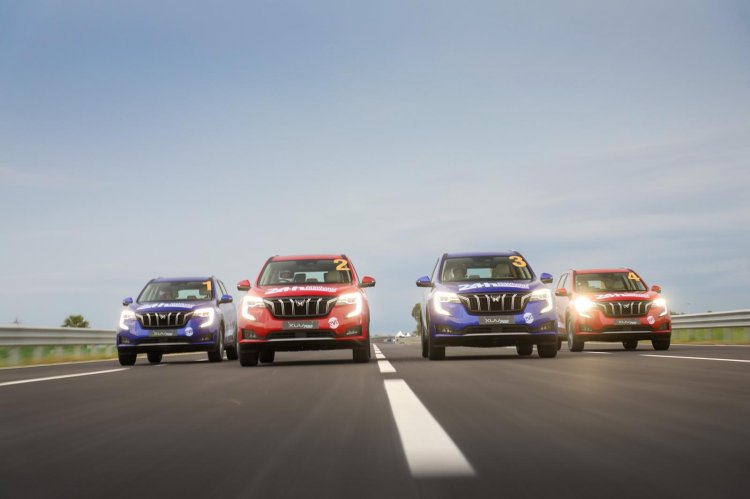 With over 100,000 customers in India, the third largest market in the world, and a remarkable track record of success, the XUV700 has garnered 40 accolades and awards, including the prestigious "2022 Indian Car of the Year." These awards and achievements serve as a strong testament to the XUV700's leadership position in the SUV segment in the world's most competitive market, highlighting Mahindra's unwavering dedication to delivering world-class products that captivate and inspire customers.
Mahindra's launch of the XUV700 in Australia is a testament to its commitment to delivering high-quality, reliable, safe and performance-driven mobility solutions from India to the world. As Mahindra continues to expand its presence and product offerings, the XUV700 represents an exciting chapter in the brand's global journey, bringing together the best of Mahindra's SUV legacy with the aspirations and preferences of Australian SUV enthusiasts.