Targets the Tata Ace and Maruti Omni.
Mahindra & Mahindra has launched two commercial vehicles yesterday, the Mahindra Supro Maxitruck and Mahindra Supro Van. They are positioned just above the Maxximo Plus and Maxximo Van respectively.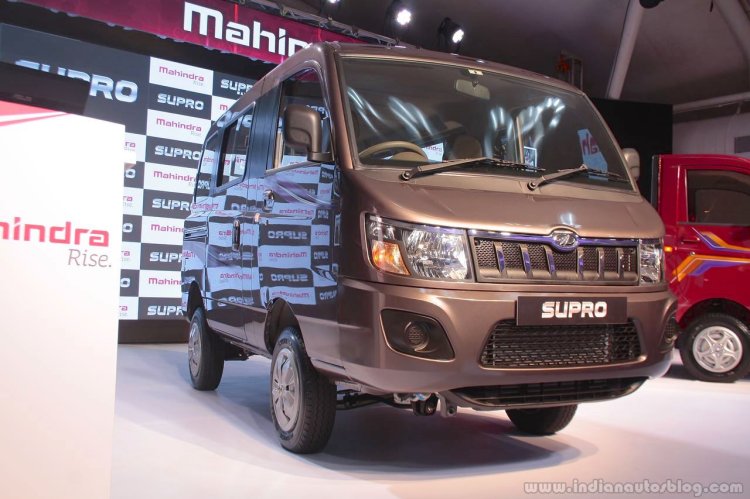 The Mahindra Supro Van is capable of carrying 8 occupants (including the driver) in a 2+3+3 seating layout, with the rear seats facing each other. Ingress and egress for rear passengers are through sliding doors.
Both models are equipped with front collision impact absorbing structure, AC, power steering, dual-LSPV brakes, mobile charger, and floor console with bottle holders, and both the body types are offered in three variants - T2, T4 and T6.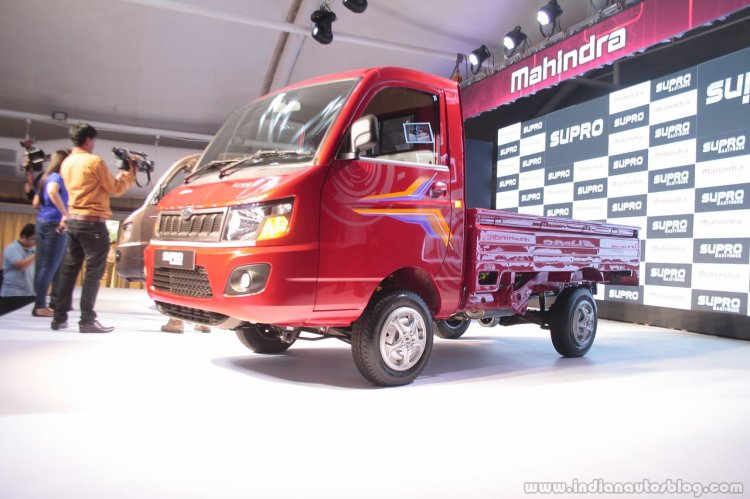 Based on an all-new commercial vehicle platform and developed in a budget of INR 120 crore, the Supro duo is powered by a turbocharged, direct-injection version of the 909 cc diesel engine that powers the Mahindra Maxximo. It churns out 43 hp maximum power and 98 Nm peak torque, and is paired to a 5-speed manual gearbox.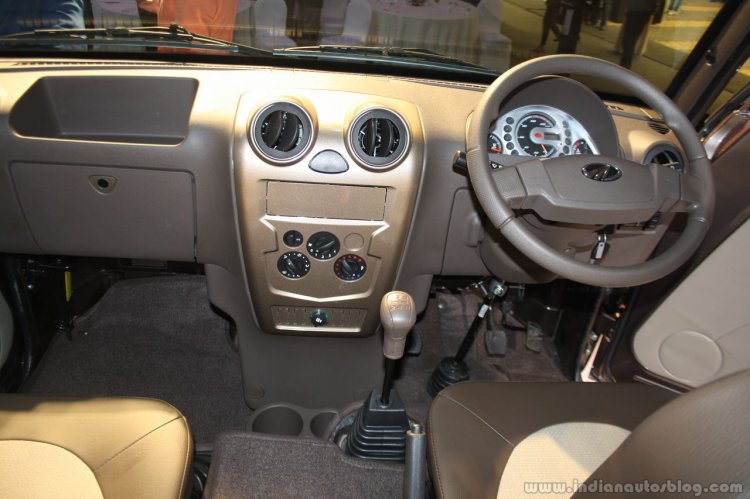 The engine is available in BS-III and BS-IV versions. The top speed of the Supro is rated at 95 km/h and the payload capacity of the Maxitruck is rated at 1,000 kg. The Mahindra Supro Van is said to return a mileage of 23.5 km/l, while the load hauler is claimed to deliver 22.4 km/l.
You can get more details in the press release below the gallery.
Mahindra Supro Maxitruck BS-III price (ex-showroom Thane)
T2 – INR 4.25 lakhs
T4 – INR 4.45 lakhs
T6 – INR 4.75 lakhs
Mahindra Supro Van BS-III price (ex-showroom Thane)
LX – INR 4.38 lakhs (8-seater)
VX – INR 4.63 lakhs (5- or 8-seater)
ZX – INR 4.93 lakhs (5-seater)
Mahindra Supro Maxitruck, Mahindra Supro Van - Official Images
Mahindra Supro Maxitruck, Mahindra Supro Van - Image Gallery
Mahindra Supro - Press Release
[Slideshare direct link]