Touted to lead the 40 hp segment.
The Mahindra 415 DI tractor has been launched in the 40 hp category. Designed to perform heavy agricultural applications, the 415 DI features a powerful 4-cylinder, naturally aspirated, 2,730 cc engine that can generate 36 hp for maximum PTO (Power Take-Off), 158 Nm peak torque and 134 Nm maximum power torque. For heavier applications, an 18 percent backup torque is available.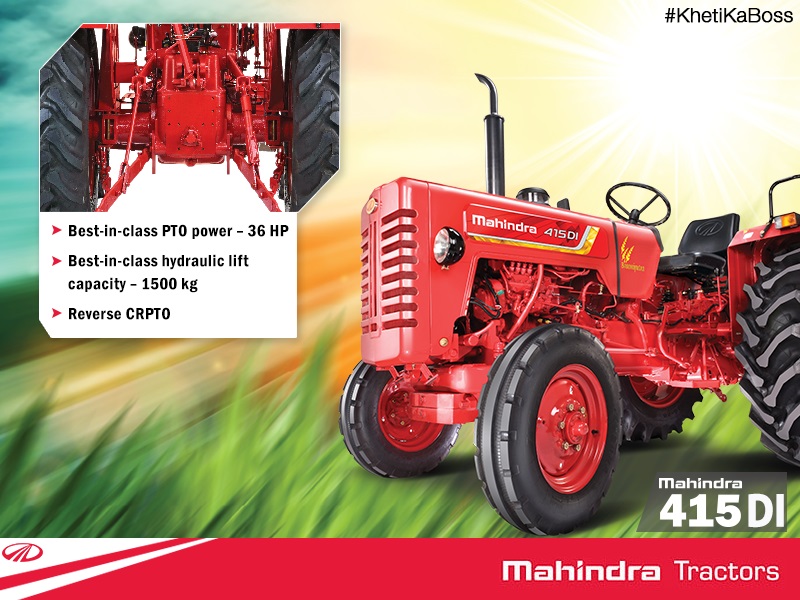 The 415 DI gets a PCM transmission and optimal gear speeds, as said by the company, as a result of which the model is claimed to deliver an impressive mileage. The model is touted to be beneficial for customers with multiple heavy agricultural applications, with the Mahindra 415 DI's high peak torque, 1,500 kg lift capacity, and optimized gear speeds & wheel torques.
The 178 kg tractor has an option of power steering as the standard model is equipped with a purely mechanical system. The wheelbase of the 415 DI model is 1,910 mm and fuel tank capacity is 49 litres. The Mahindra 415 DI is designed to be well suited as a cultivator, rotavator and thresher.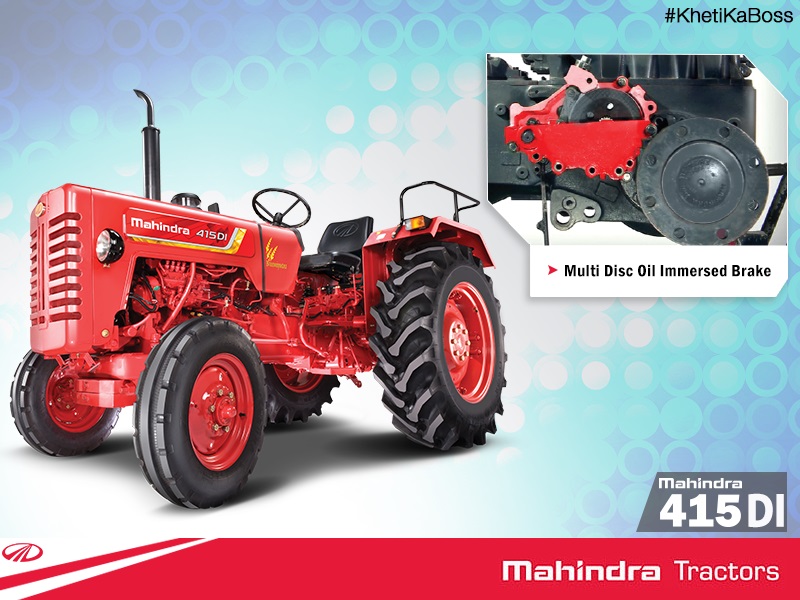 Also Read: Mahindra to invest INR 2,000 crore in Tamil Nadu over next five years
In August 2015, Mahindra sold 10,751 units of tractors, against 13,733 units in August 2014.
Mahindra 415 DI Tractor - Press Release
[Slideshare direct link]