Mahindra is betting big on EV technology and that was quite evident when they acquired Maini Motors, the parent company of Reva (a.k.a G-Wiz). The Reva has been on the receiving end of a lot of criticism because of it cramped interiors, wayward handling and poor performance.
So when Mahindra bought over Maini Motors they decided to address all those teething concerns. In 2009, Mahindra-Reva Electric Vehicle (MREV) displayed a prototype version of NXR which will succeed the current Reva. Executed by Dilip Chhabria' design firm, it was available with either lead-acid or lithium-ion batteries. The car could hit a top speed of top speed of 104 km/hr (65 mph) and had a range of 160 km.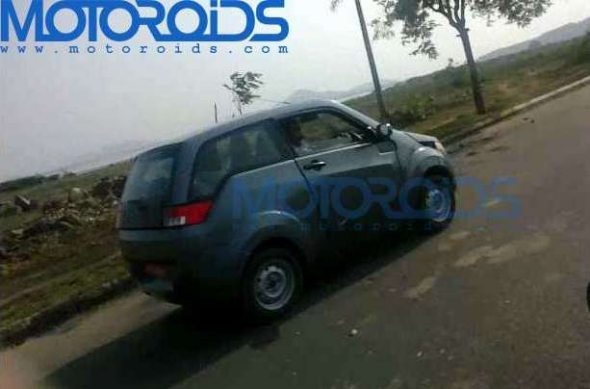 Now, our good friends at Motoroids have spied the car undergoing its testing phase in Chennai. The production model will have lead acid batteries and will cost under 6 lakh rupees. Hopefully the government subsidies will reduce the price further.
The company will also introduce a sporty convertible variant called the NXG and a 4 door version of the NXR in the near future.
Source - Motoroids.com