The Reva/G-Wiz will be discontinued in UK this Autumn, GoinGreen, the exclusive importer of G-Wiz in UK, has revealed to AllCarsElectric.
Rudi Schogger, managing director of GoinGreen -
I am writing to announce the sale of the last new G-Wiz out of GoinGreen until Autumn 2011, as we have come to the end of the current stock.
The G-Wiz will lose the distinction of being the only EV in Britain as their country is weeks away from witnessing the launch of a series of powerful, spacious and stylish EVs like the Mitsubishi i-MiEV, Citroen C-Zero, Peugeot iOn, Nissan Leaf and our very own Indica Vista EV.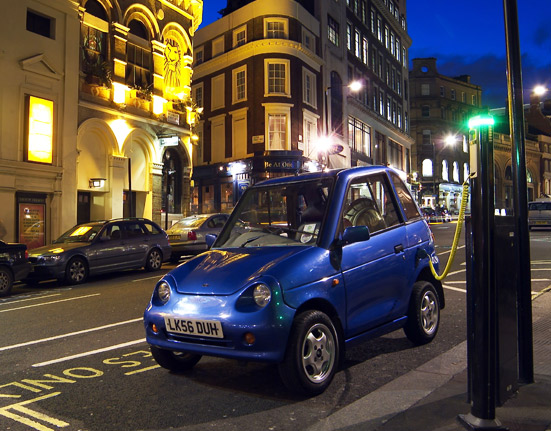 The G-Wiz might not have impressed many with its diminutive size or cartoon character styling. For everyone who liked it, there were two who didn't. It developed a reputation for being unsafe, impractical and cramped, but it is primarily responsible for all the charging points that has popped up in Britain. It could have been the target of all petrolheads spearheaded by the likes of Jeremy Clarkson whose show TopGear mocked it by putting it in a drag race against a dining table which later was used as a crash barrier to prove its poor crash worthiness.
The critics have to admit that REVA has paved the way for global car manufacturers to introduce their EVs in Britain. It deserves more than just a pat on its back.
The incentives for EVs are attractive in Britain and naturally all the big players want a piece of the EV market. With Mahindra's financial backing, we hope to see the more capable next generation Revas - NXG and NXR soon plying in London and busy European metros.
Source -allcarselectric via green.autoblog.com