Daimler India Commercial Vehicles (DICV), the manufacturer of Bharat Benz trucks, has started the exports of the FUSO trucks.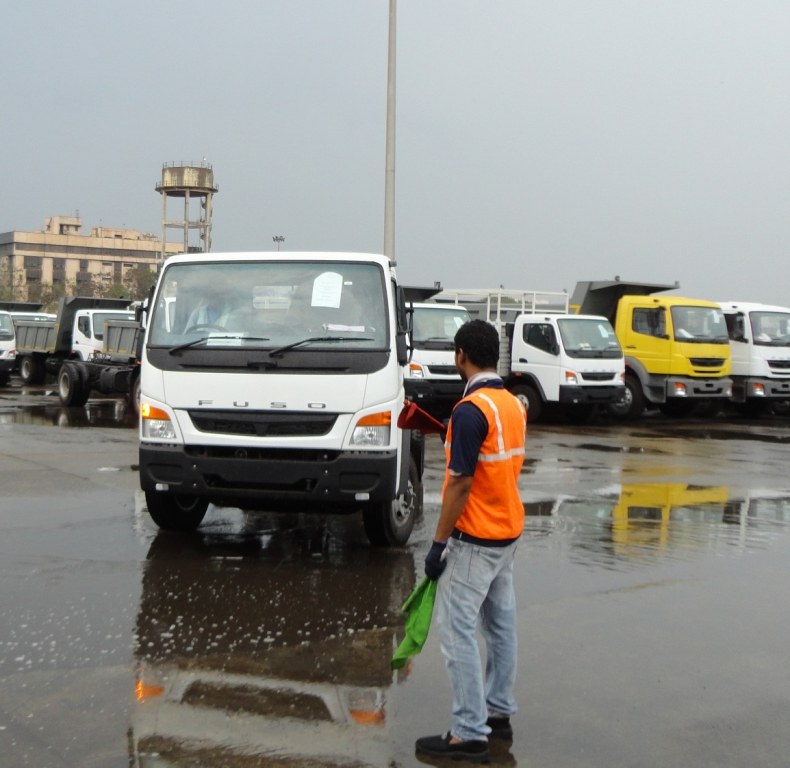 The first lot of 64 FUSO trucks that are made at the company's Oragadam plant departed from Chennai Port to Sri Lanka. The continued exports would see the trucks headed to various countries in Asia and Africa.
Japan based Mitsubishi Fuso Truck and Bus Corporation, a subsidiary of Daimler Trucks, along with DICV started production of FUSO trucks at Oragadam last month.
Mr. Marc Llistosella – Managing Director & CEO, DICV said -
The export of the first FUSO trucks to Sri Lanka is a realization of our promise to export from DICV, Chennai. The quality standards at our state-of-the-art plant in Chennai combined with the quality of parts from Indian suppliers has made this possible. Going forward, more trucks will be exported to other Asian and African markets.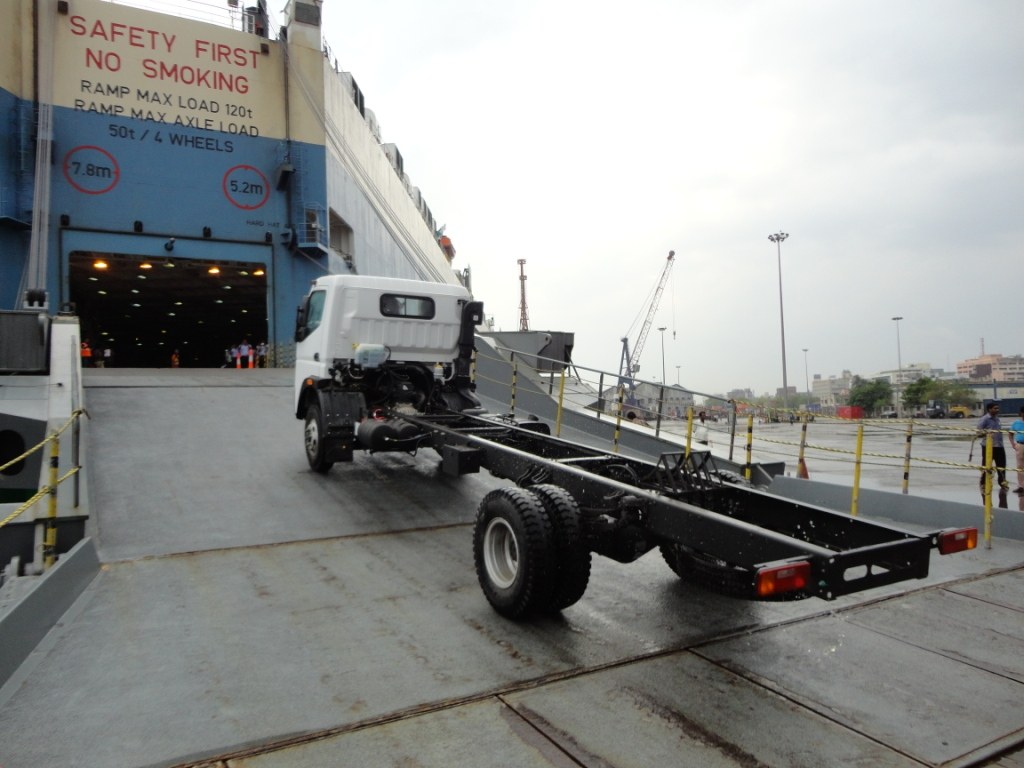 FUSO range of trucks that are made in India comprise of 5 models ranging from Medium to Heavy-duty (25 – 49 tonnes designated as 'FJ', 'FO' & 'FZ') and Light to Medium-duty (9 – 16 tonnes designated as 'FA' & 'FI').
The target markets of the made in India FUSO trucks would be Indonesia, Thailand, Malaysia, Tanzania, Malawi, Uganda, Zimbabwe, Mozambique, Mauritius and the Seychelles. More and more markets would be added in the future.
Head to Page 2 to view the press release.
FUSO Trucks Press Release
[Can't view the document? Head to Scribd]