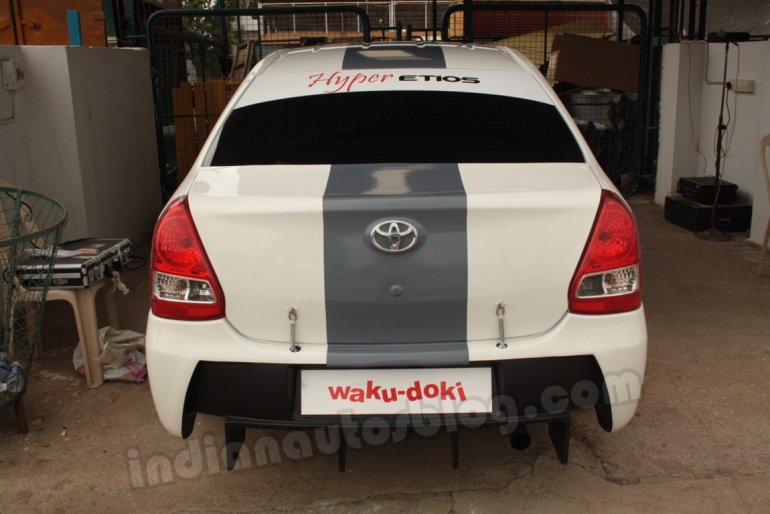 According to reports on the Chinese media circuit, the low-cost Toyota Etios, built as a family car for developing countries, is heading to the Chinese market next year wearing more frills and pizazz.
The Etios, though unknown to the Chinese public, is anything but a stranger to Chinese bloggers and news reporters. It was caught red-handed in China during the filing of drawings at the local patent office in 2010.
At the Beijing Motor Show this year, Toyota put two concepts on display, that had suggestions of the Etios strolling upmarket.
Today we have strong reasons to believe that the Chinese launch is near with accounts coming in from sources privy to the project.
Reuters reports that Toyota's attempting a comeback in the Chinese market with the low-cost car based off the Etios after it faced troubles to meet sales targets with the Yaris, a success everywhere else, but conceived as "cramped" and "expensive" by the Chinese.
Loosely based on the Dear Qin Concepts, the Etios-based cars will be pitched as a rival to the Chevrolet Sail, China's second best selling car brand. The four-door Toyota model will make an entry in September 2013, and will be joined by a hatchback in December.
The Brazilian media is certain that the Dear Qin concepts would yield a sharp-looking Honda City/Hyundai Verna rival, meant for the emerging countries in the C-Segment. Toyota currently do not have a rival to these cars in India and there's a spot between the Etios and Innova that is unused.
The perked-up Etios launches as the cheapest Toyota in China and interestingly would be made under both its joint ventures - FAW-Toyota and Guangzhou-Toyota. Is Toyota planning to introduce the Indian and the upscale versions simultaneously?
The dramatic Reuters report claims Toyota dealers have been "begging" the company to launch an affordable small car to get sales up, and their voices will finally be heard next year. Analysts project combined volumes to reach 100,000 units a year from the Etios out of China alone.
[Source - Reuters.com; Image sourced from Facebook.com]