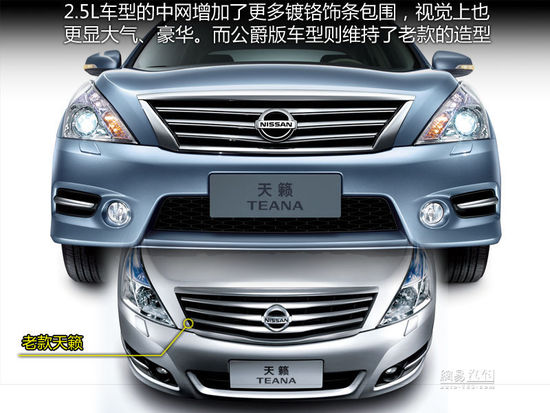 Economic Times reported Nissan is seriously considering the SKD (Semi-Knocked Down) route for the Teana to make it more price competitive. We can expect Nissan to begin the SKD operations during the middle of 2011 at the Oragadam plant.
If Nissan are to announce a price revision, bringing in a cosmetically different model during the announcement will help in increasing consumer interest. If you're wondering what kind of a facelift will see a downward price revision, the answer is right here.
This isn't the first time we're bringing you photographs of the Nissan Teana facelift. As we explained twice before, the changes are minor with fog lamps, wheels, grille, rear bumper, tail lamps and knobs being exchanged for new, glamorous replacements.
Apart from the aforementioned, there is also the addition of a red back-lighting as well as a fresh layout for the satellite navigation controls.
For a slightly lower price, Nissan will offer a somewhat better car. Will that be enough for the Teana to pick up in India?
Nissan Teana Facelift Image Gallery
News source - economictimes.indiatimes.com
Image Source - autohome.com.cn