Update: The Land Rover Discovery SVX was supposed to go on sale by the end of 2018, but according to a new report from Autocar, the model has been cancelled. The company, will, however, use the SVX badge for derivatives of unspecified models in the future.
13 September 2017 -
Land Rover has unveiled the Land Rover Discovery SVX at the 2017 Frankfurt Motor Show. The Discovery SVX is the second special Discovery from the company's SVO division after the Project Hero from the 2017 Geneva Motor Show.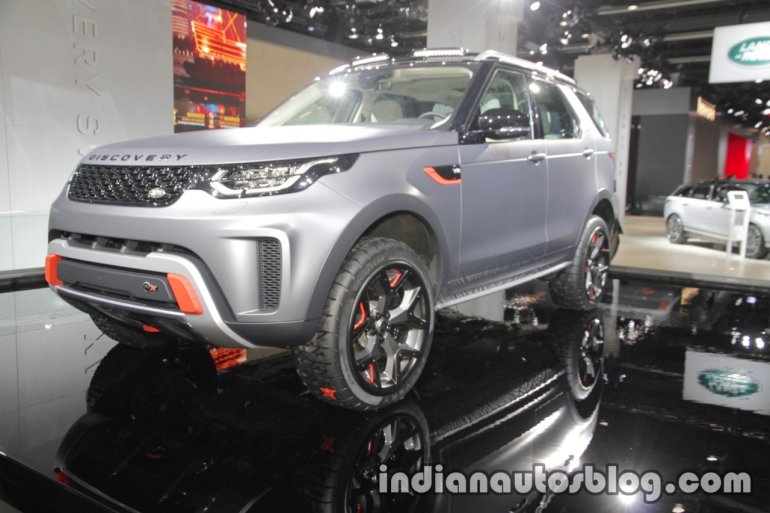 The Land Rover Discovery SVX is the ultimate offering in the company's Discovery mid-size SUV line. Beginning with the styling, the Discovery SVX shows-off its distinctiveness with unique bumpers with skid plates and exposed Rush Orange-finished metal recovery eyes, an exclusive satin Tectonic Grey paint finish, a Narvik Black Dynamic grille and Narvik Black side vents with V8 badging. There's are two light pods on the roof for improved low-light visibility, and at the rear, there's an integrated electric winch system too. The interior has a unique colour and material combination of Lunar and Light Oyster with Rush Orange accents, as well as 'X' logo perforations on the SVX-branded seats for an individual look.
The Land Rover Discovery SVX sports the 5.0-litre supercharged V8 petrol engine that produces 525 PS and 625 Nm of torque. It has some suspension modifications for greater capability to tackle tougher terrains. With the SVX variant, Land Rover has introduced Hydraulic Active Roll Control (H-ARC) to the Discovery. The benefit of having H-ARC in the SUV is that it improves off-road traction and reduces body roll by giving increased wheel articulation and improved body control.
The Land Rover Discovery SVX has improved approach, departure and breakover angles. Land Rover was able to bring these enhancements by raising the architecture and the four-corner air suspension system of the SUV, employing long-travel dampers and revised knuckles and fitting larger 815 mm diameter 275/55 R20 Goodyear Wrangler all-terrain tyres on forged aluminium alloy wheels.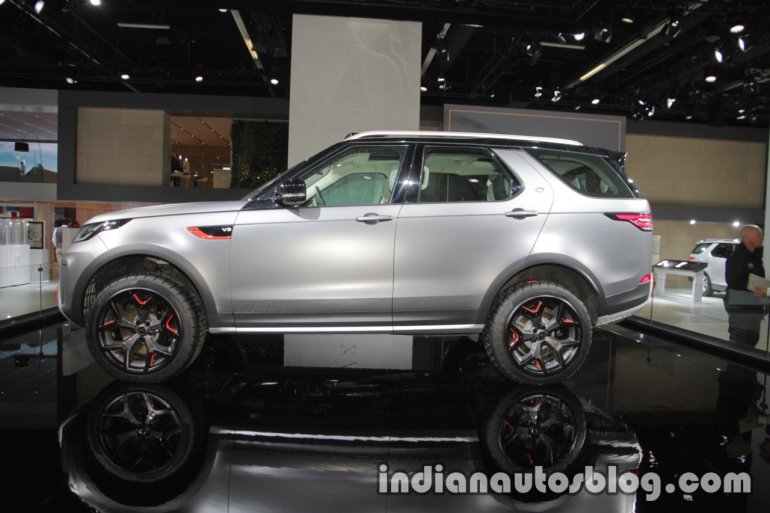 Other highlights include active centre and electronic rear locking differentials working with the specially tuned Terrain Response 2 system, unique software calibrations for the eight-speed automatic transmission with twin-speed transfer box and a Pistol Shifter in place of the Drive select rotary shifter.
The Land Rover Discovery SVX is the first Land Rover model which specialists at the SVO Technical Centre will hand-assemble. Production will commence in early 2018.
[Source: autocar.co.uk]