We are back with another restoration story, and this once has again come from the garage of IAB reader Vivek Muniyappa. Last month, Vivek had shared images of his beautifully restored 1987 Kelvinator Avanti 50. Inspired by the Avanti 50 story, another IAB reader, Jobu George from Kerala shared details of his 1994 Bajaj Sunny.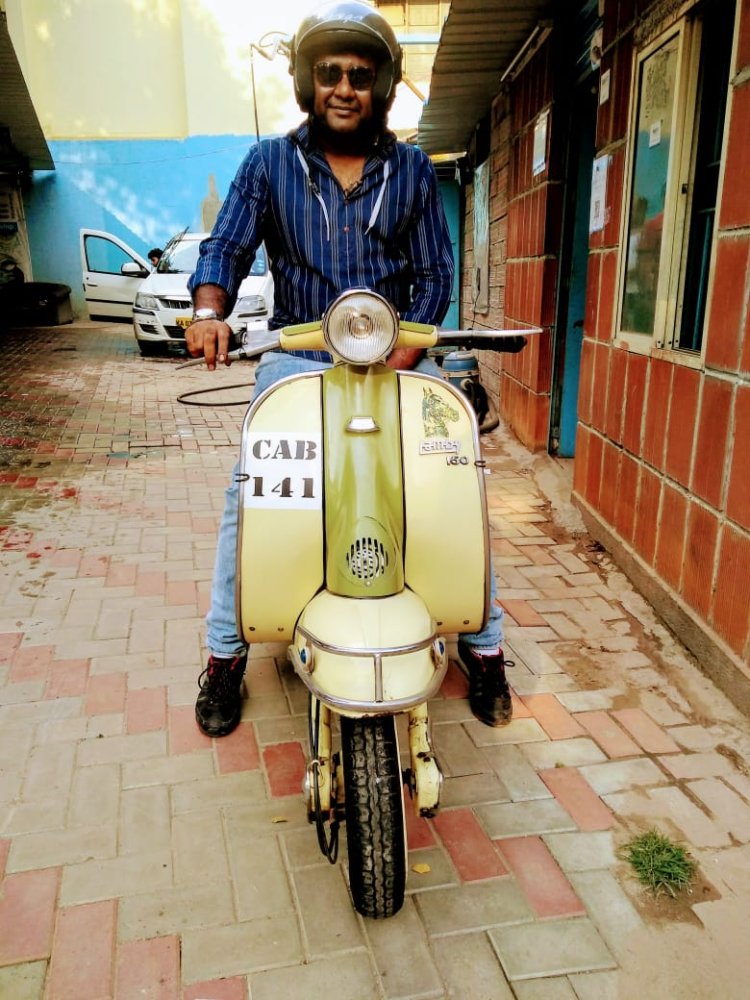 Also read: Custom BMW G310 R by DKdesign draws inspiration from the BMW R100 & R50
Back to Vivek's garage, our attention goes from his Italian possession to his British ride, the Lamby 150.
The scooter has been restored in its stock form and it retains all its stock bits, including the original paint when it left the factory. The retro styling includes a spherical headlight that gets a chrome surround. Under the headlight is a dual-tone apron that has the Lamby 150 logo on one side and the registration plate on the other. The body coloured front fender gets chrome guard to protect the unit from scratching.
The dual-tone colour theme continues on the handlebar. Behind the headlight is the classic instrument console.
The scooter gets a massive footboard that extends on the side to provide footrest to the pillion. To enhance the convenience to the pillion, the scooter gets a grab rail behind the rider seat. The luggage rack also has an extension toward the pillion seat that can provide support to the passenger. A spare wheel is placed under the luggage rack in case the scooter was to suffer a puncture.
The body, with its dual tone paint, is an absolute treat to the eyes and a reminder of the simpler times when the Lamby 150 first rode on the streets of Bombay (now Mumbai).
The engine on the Lamby 150 is the stock 148 cc unit that features a 57 mm bore and 58 mm stroke. It delivers 6.5 hp of maximum power and could propel the Lamby 150 to a top speed of 50 mph or 80 kmph. Without any fuel or liquids, the scooter tips the weighing scale at 105 kg.
Originally, the scooter was sold in the following colour options – Grey, Panel colours Red, Blue, Green, Orange, Yellow, and Coffee.
To give you a brief of the history, the British company Rootes Group founded Automobile Products of India (API) in 1949. It was later taken over by M. A. Chidambaram of the MAC Group from Madras (now Chennai). In 1977, API started selling scooters under the "Lamby" name. The scooters were produced between 1977 and 1986.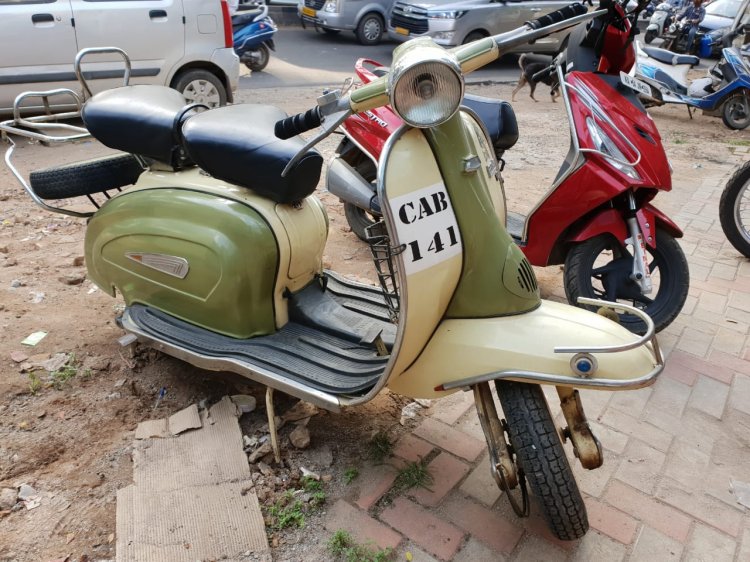 Also read: Check Out This Neatly Restored BSA Bond 50
The Hero MotoCorp Maestro next to the Lamby 150 shows how far scooters have come in terms of styling and while we appreciate the sophistication of the modern day machines, nothing will replace the retro charm of the 70s.