Money Control reports that the floods caused by the torrential rains in Kerala may have affected new car inventory worth INR 1,000 crore. Kerala has witnessed its worst floods in 100 years. There have been 373 casualties, and reportedly over 100,000 people have been rendered homeless. The state has experienced a total loss worth INR 20,000 crore.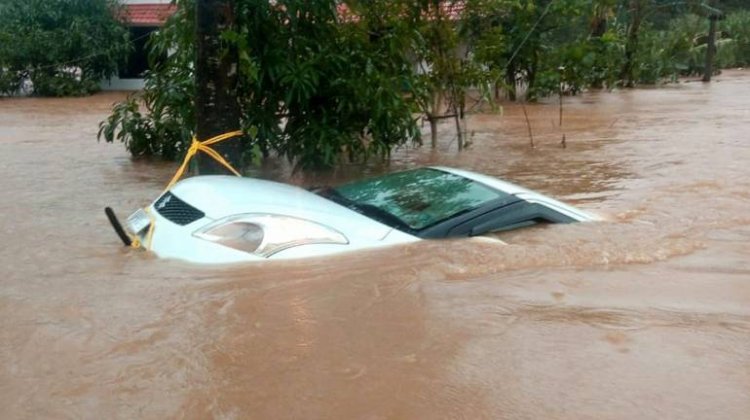 Kerala is the biggest of the 6 passenger vehicle markets in South India. Many new car dealerships remained partially submerged for more than a week. More than 17,500 cars in 350 dealerships across the state are said to have been damaged by the floods. The average price of a car sold in Kerala is INR 6 lakhs. Most of these cars are now worth nothing as flood-affected vehicles have a very little resale value.
It is not just the car dealerships that have incurred a significant loss. More than 700 dealerships of two-wheelers and commercial vehicles have suffered massive losses. The natural calamity occurred at a time when the southern state had been experiencing a rapid rise in the new car sales. Sales of cars and other vehicles are now likely to remain rather dismal for the next three months as the people of the state will be busy restoring normalcy in their lives.
Car dealership owners will now claim insurance to recoup at least a part of their losses. The Federation of Automobile Dealers Association is assisting dealers with filing claims. The Federation has asked the insurance companies to release at least 75% of the insured amount at the earliest.
"It will be at least 2-3 months before the buying class comes back to showrooms because the first attempt will be rebuilding the homes and livelihoods. We are presently helping our dealers with bank procedures and insurance claims. We are requesting insurance companies to at least release 75 per cent of the amount," said a senior executive from the Federation of Automobile Dealer Association.
[Source- moneycontrol.com]