Here are a few important questions that were fielded by the JLR India management at the launch of the 2013 Range Rover last week in New Delhi.
Q - Ever since the Evoque was launched, customers have been continuously complaining about the long waiting periods and the delays in the delivery. Even though Jaguar-Land Rover is owned by Tata Motors, there has been slot allotment constraints in India. Why?
A - To our pleasant surprise the demand always seem to be outstripping our own assessment to what these products hold and how quickly these products become popular. So to answer your question, the supply of the Evoque has improved tremendously, we have upped our own assessment in terms of the number of units required in India and Jaguar-Land Rover has been very supportive. So I don't think there is any constraint from anywhere else, its just our own pleasant experience in India.
The Evoque has been very successful for JLR. In fact, it has been the most successful car in the history of JLR. We sold about 100,000 units of the same last year (globally) so this supply constraint thing is not unique to India, we have been experiencing the same all around the world.
Q - What will be the price range of the other variants of the Range Rover?
A - The new Range Rover starts at Rs. 1.72 cr and there are options available so if you build up the top end variant may reach about Rs. 1.85 cr to Rs. 1.90 cr (ex-showroom prices).
Q - The New Range Rover comes with two engine options i.e. the V8 Petrol and Diesel. Can we expect the V6 option anytime soon?
A - Right now, the Range Rover doesn't come with the V6 diesel anywhere in the world. We are still working on that and in the near future, when the product is ready, we shall bring it here too.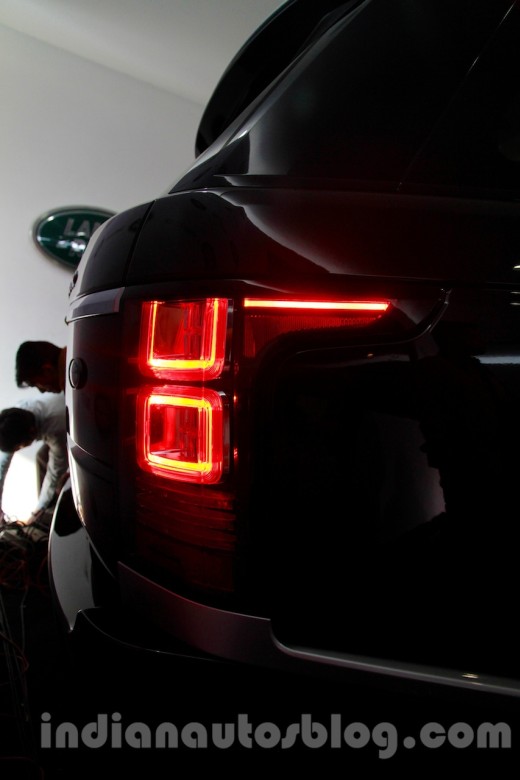 Q - Does that mean we can even expect the Hybrid Range Rover in India too?
A - Its too early to say anything about that.
Q - How many units of the new Range Rover have been allotted to India and what will be the waiting period on this car? When will the deliveries start?
A - The deliveries of this car start in the end of January 2013 and there is no specific slot that has been allotted to us. As the demand comes to us I think we will be able to service whatever models customers ask for.