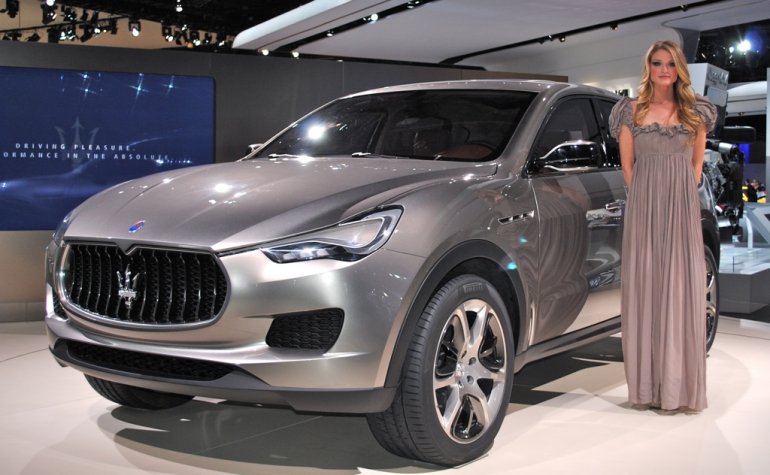 The Maserati Levante as you all know is the upcoming SUV offering from Maserati that would help it achieve its dream of selling 50,000 units per annum by 2015. Speculation has been rife that the Italian SUV would be built in Jeep's Detroit facility in Michigan.
However, it seems that the demand for the new Jeep Grand Cherokee would prevent Maserati from making the Levante in the USA.
In January, at the North American International Auto Show in Detroit, Mr. Harald Wester, Maserati CEO said - "Due to the high demand for the Grand Cherokee we reallocated the product to Italy."
The Levante was unveiled at the 2012 Detroit Motor Show by Chrysler and Fiat CEO, Mr. Sergio Marchionne. He said that the possible production of the car would take place in Detroit as well. However, that was before the new Grand Cherokee was announced and since then the demand for the flagship offering from Jeep has been soaring, it is reported.
The Grand Cherokee's high demand is also a bit of worry for us. The initial lots of the Jeep Wranglers and the Grand Cherokee's would be imported into India via the CBU route (Completely Built up Unit). As a result, the waiting period for the SUV's here could be longer than anticipated.
Would Jeep ramp up their production of the Grand Cherokee?
[Source - Freep]