Recently, we brought you an editorial on how incorrect position is hurting the Aria's sales numbers. IAB has always maintained that the Aria will only be able to do well if the pricing was reduced by 3 lakh rupees. Now it seems that Tata Motors have taken our suggestion quite seriously.
Our friends at GoaonWheels have spotted a few Aria test mules on the NH4. There were 4 cars which were being tested, with all the badges removed except for the Tata logo and had loads of testing equipment with wires all around.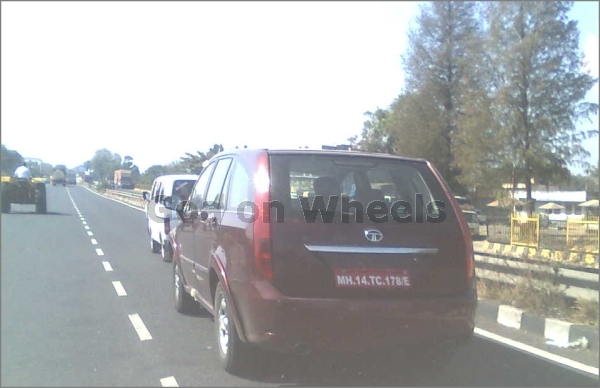 This opens up host of possibilities for Aria. Is this the 4x2 version of the Aria that is being tested?
The four wheel drive of the Aria is clearly something that is not required in a MPV. Rivals like Xylo and the might Innova have garnered immense success in their 4X2 avatar. Removing the 4x4 wheel drive will considerable reduce the cost of the Aria. It will also add up to better fuel economy figures.
We are not saying to completely ditch the 4 wheel drive. But one variant that will have minimalistic features, rear bench and lacking extra features can effectively take on the Innova.
Can the Aria now make a difference?
Source -GoaOnWheels.com