Update 2 - The Infiniti Q50 Eau Rouge has been presented at the 2014 Goodwood Festival Of Speed. The car will make its dynamic debut at the event.
Update 1 - Infiniti has still to confirm the production of the Infiniti Q50 Eau Rouge, but in Geneva the company announced that if made, the car would come with a 3799cc, V6, 24-valve, twin-turbocharged petrol engine that produces 568 hp and 600 Nm of torque. The press release below the text provides the commentary.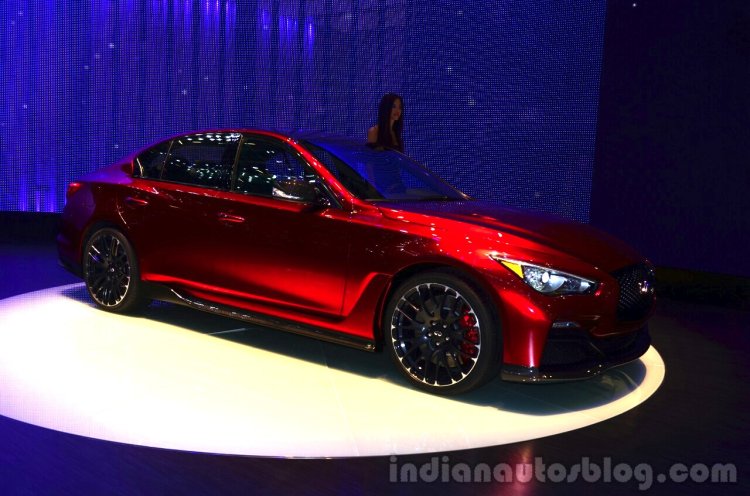 The Infiniti Q50 Eau Rouge concept sporting Formula 1-inspired exterior design, is being showcased at the NAIAS 2014. It expresses Infiniti's design vision for a Q50 performance edition, which if made, would be a special series.
Designed with an aerodynamic body kit and components made of carbon fiber, the car is lower and wider, and stands for "muscularity, aerodynamics, refinement, and understated power."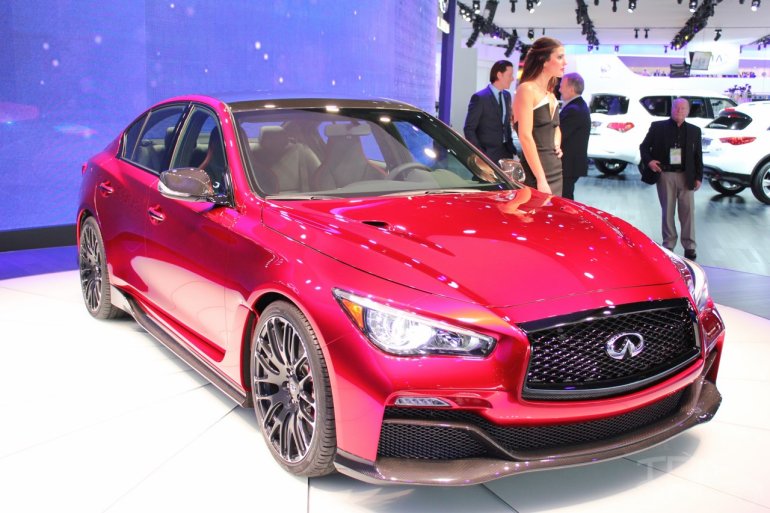 If green-lit, Infiniti boss Johan de Nysschen says the Eau Rouge would have over 500 bhp and 813 Nm on tap. The engine would be a V-cylinder type with forced induction.
Only the front doors and the arch of the roof pillars are retained from the Q50. The roof is made of carbon fiber, while the giant 21-inch forged wheels are enclosed with red brake disc calipers. The front and the rear have F1 styling influences with a front wing assembly and a sporty rear spoiler complemented by a central brake light respectively.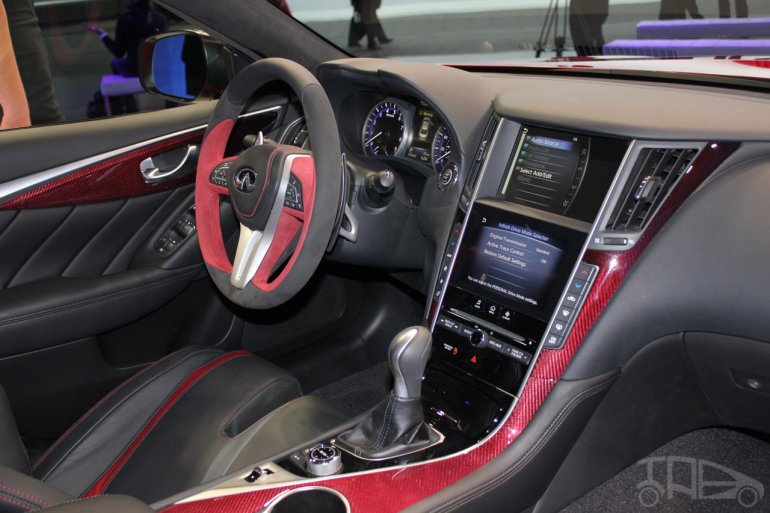 The interior is modified with a high-grip sports steering wheel and Formula One-style paddle-shifters. Red-infused carbon fiber parts adorn the doors and central console, and dark chrome replaces silver chrome in the cockpit.
Refer the press release for full details.
Infiniti Q50 Eau Rouge at the 2014 Goodwood Festival of Speed - Image Gallery
Infiniti Q50 Eau Rouge at NAIAS 2014 - Image Gallery
Infiniti Q50 Eau Rouge at NAIAS 2014 - Press Release
[Can't see the press release here? Head to Slideshare]
Infiniti Q50 Eau Rouge at Geneva 2014 - Press Release
[Can't see the press release above? Head to Slideshare]