Infiniti has teased their Infiniti Q30 Concept which would be shown at the 2013 Frankfurt Motor Show. The show opens its doors for the media on September 10.
The highlight of the Q30 is that this would be the first ever Infiniti to be fully influenced by the company's Director of Performance, Sebastian Vettel. The Q30 will mark the brand's expansion into two new premium segments. The company says that the Q30 would spawn a compact vehicle targeting a new generation of premium car buyers. The company also say that the overall design language of the Q30 is similar to that of the Q50 unveiled at the 2013 Detroit Motor Show.
'Essence, Etherea and Emerg-e' a.k.a the Infiniti design trilogy has been followed on the Q30 concept.
Alfonso Albaisa, Infiniti's Executive Design Director, described the Infiniti Q30 as "slender, sleek and seductive". He says that the Q30 will remind you of speedy large cats such as the cheetah.
We wonder if the Mahindra XUV500 has anything to do with this cheetah obsessed car design!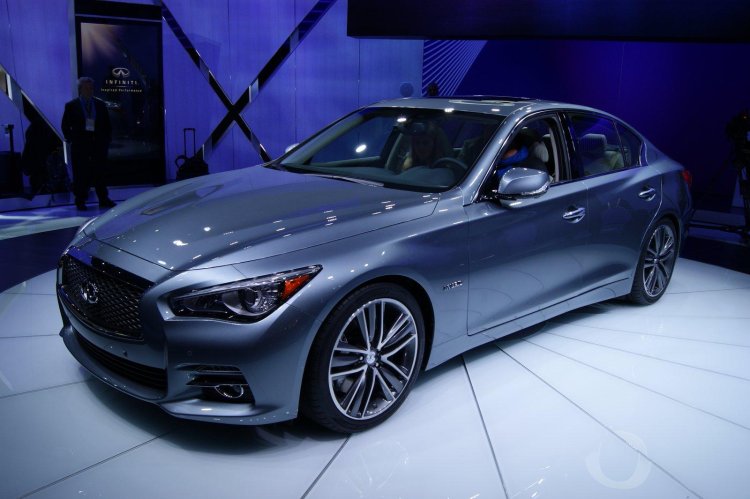 Johan de Nysschen, President of Infiniti Motor Company, Ltd said -
This Infiniti Q30 Concept is a prelude to the product portfolio expansion which underpins our aggressive global growth strategy. In our quest to appeal to the modern, young-minded premium customer, the Infiniti Q30 Concept has a distinctive style and reaches new levels of product quality.
Press release on Page 2.

Infiniti Q30 Concept Press Release
[Head to Scribd if you're unable to view the document above.]