Infiniti today revealed the first image that clearly shows the muscular Q30 concept, set to be unveiled at the Frankfurt Motor Show on September 10.
Infiniti mentions through its press release that the Q30 is "a unique fusion of body styles merging of the dynamic design and sportiness of a coupe, the roominess of a hatch and the higher stance of a crossover."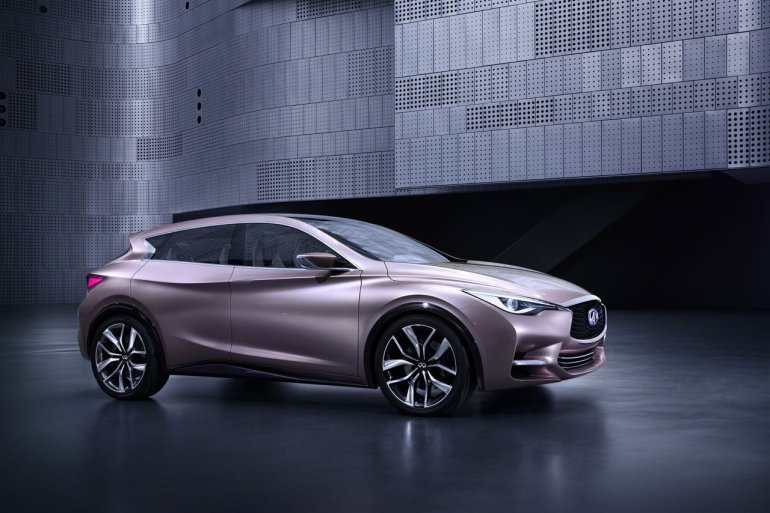 Company sources have told the European media that production of the Q30 has been given approval. It would be based on the Mercedes MFA Platform, the same architecture that underpins cars such as the Mercedes A-, B- and CLA-Class cars, and would be built at one of the global Renault-Nissan plants.
One report mentions that Nissan's plant in Sunderland, UK, has been chosen to produce the compact model starting from 2015. £250million would be invested to increase the plant's capacity by 60,000 units to accommodate the baby Infiniti.
The Infiniti Q30 is designed to appeal to the young generation of premium consumers who are looking for an alternative to the BMW 1 Series or an Audi A3. The concept would preview the fit and finish, craftsmanship, design, materials, and performance parameters of the future Infiniti vehicle.
As a product, the Q30 signals the next step in Infiniti's strategy to enter new premium segments, and offer an entry-level crossover.