FDI (Foreign Direct Investment) policy doesn't require any minimum component sourcing.
In a message to Tesla's CEO Elon Musk, the government's 'Make in India' Twitter handle has answered his concerns about mandatory localisation for car manufacturers in India, stating that FDI (Foreign Direct Investment) policy doesn't require minimum component sourcing.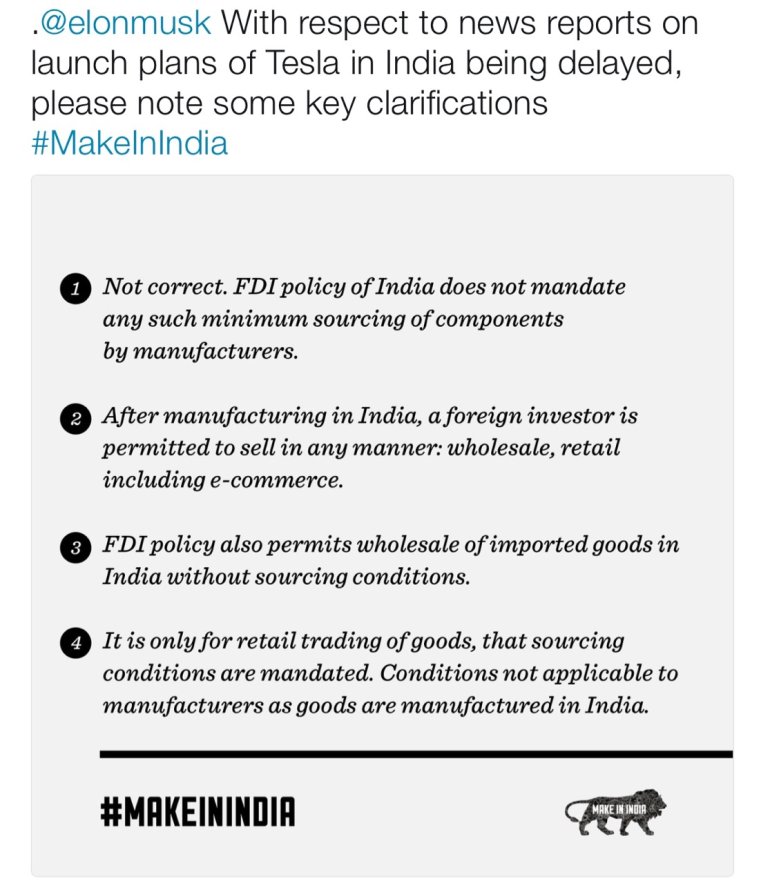 The Make in India twitter handle also clarified that the minimum 30 percent component sourcing conditions are for the retail trading of goods, in other words, for companies that want to start wholly-owned single brand retail stores in the country.
This is where Musk's doubts likely arose, as Tesla doesn't franchise its retail dealerships, but follows a unique direct sales model in the U.S. Tesla's own dealerships doesn't maintain vehicle inventory and believes in educating the customer about Tesla's innovation in electric propulsion and making the buying experience more intimate. It remains to be seen if Tesla will adopt franchising in India.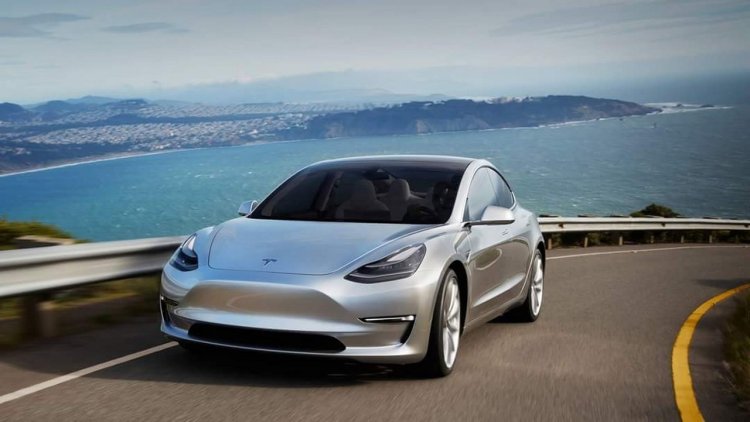 Elon Musk had hoped that the brand launch will take place in India in the summer of 2017. Tesla had even accepted bookings for the Model 3 sedan from India for a deposit of USD 1,000. Musk also divulged interest in setting up a Gigafactory in India, which will produce lithium-ion battery packs for Tesla products sold in India and in other markets.