Will be the most powerful budget hot hatch when launched.
At the launch of the Fiat Abarth 595 Competizione, FCA India India has confirmed that the hotter Fiat Punto Abarth will launch in India during the festive season, and will help redefine the entry-level hot-hatch segment in the country.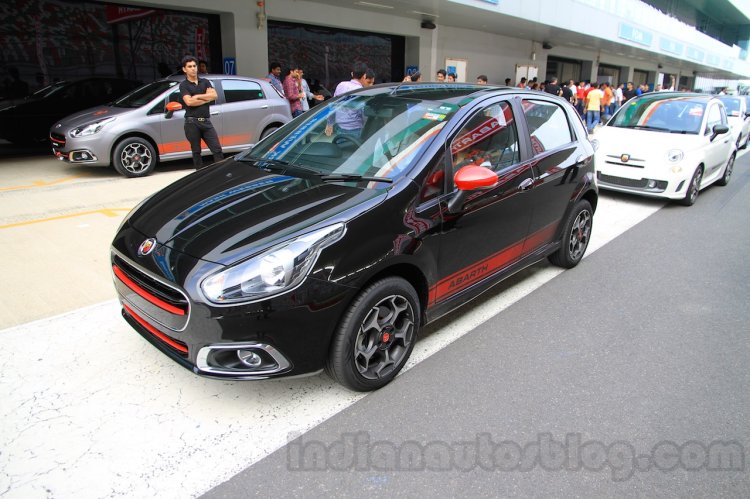 We have consolidated few of the impressions from Autocar India's first drive review, covering aspects such as ride quality, engine performance, and overall design.
Although it isn't similar to the aggressive-looking international-spec Abarth Punto Evo, the Indian iteration features characteristic Abarth touches that improves the sporty look of the Fiat Punto Evo design. The Fiat badges are replaced with the Abarth Scorpion badges, and comes with a red horizontal slat on the main and radiator grilles, red ORVMs, side decals and 16 inch alloy wheels alloys. Although Fiat has lowered the height by a massive 30mm to 155mm, the ground clearance makes it still look un-hot hatch like.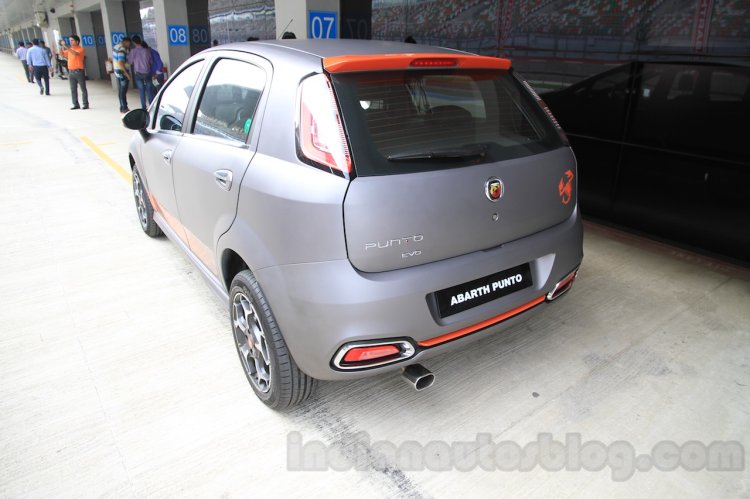 Powering the Fiat Abarth Punto Evo is the same 1.4-liter T-Jet engine seen in the Linea, but it has been tuned by Abarth to pump out around 143 bhp at 5500 rpm and 211.52 Nm of torque between 2,000 - 4,000 rpm. Power is sent through a 5-speed manual gearbox to the front wheels.
According to the review, the Abarth Punto Evo can sprint from 0-1oo km/h in 9.53 seconds, thus crossing the 10 second barrier in the mainstream hatchback segment. The turbo lag before 1800 rpm is far from sluggish, and feels very quick once the turbo kicks in. A couple of downsides reported are the gearbox, which isn't precise and has a long throw, and the less-than-exciting engine sound.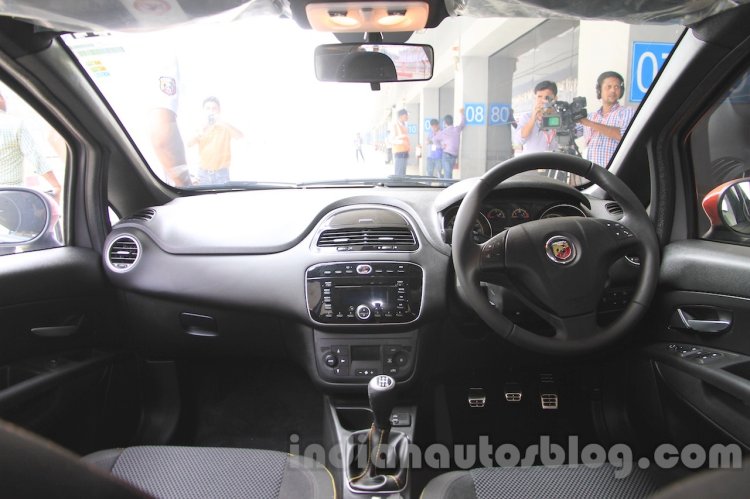 Fiat have tweaked the suspension to a firmer setting to better handle the power bump. The ride quality didn't feel harsh and is able to cope well over road potholes. The steering has plenty of feel, and the car turns in to corners quicker than most lightweight hatchbacks, while the 4-wheel disc brakes with ABS brings the car to a stop swiftly.
As for pricing, FCA India is hinting at a sub-10 Lakh price tag.
[Source: Autocar India]