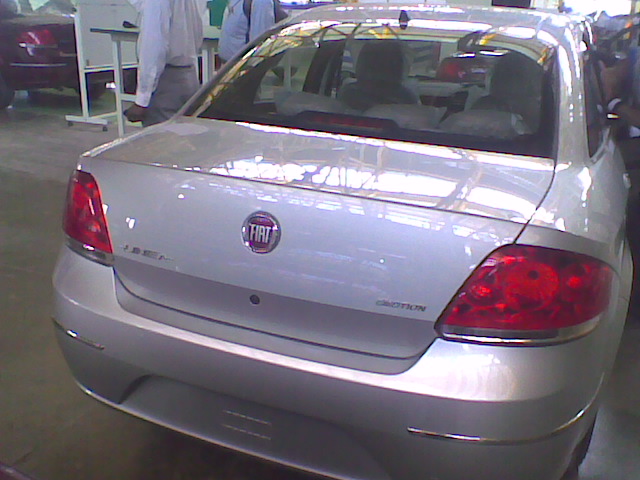 While strolling around at a nearby Tata dealership to have first-hand updates of the Tata Nano and the Limited edition Indica - release and the lot, my eyes inadvertently came across a rather strange looking red car, that demanded a second glimpse.
Got closer and walked around the car, I couldn't help but notice its compact size and the nostalgic Italian roots for, its as Italian as Pasta. Side on, you just cant ignore the multi-spoke alloys and the way it blends into the entire car's exterior appeal. Boy, the Italians always get it right! Somehow it had the charm and appeal, none of the other cars parked in that dealership's parking lot.
Obviously, I just couldn't keep staring at the car from outside, so I decided to hop in.
Open the door and you are welcomed by the trademark 'Fiat door opening thud' noise. The entire six foot one inch of me could get into a car effortlessly. Ingress was a breeze.
Step inside and you are greeted with very fresh interiors and the car smelt like it had an Axe effect to it. I'm still not sure if the niceness is because of the dashboard layout or the colour combination but it is certainly a wonderful place to be in. The quality of interiors is also remarkable. The Fiat badge in India is finally used on a modern day dashboard and interior.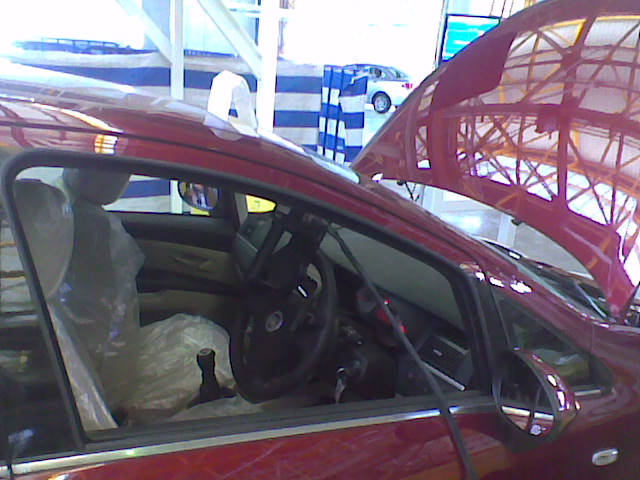 Interiors- Touch anything, and you will know it will last a lifetime - very rare for a car in the C-segment. As I closed the door, there was a feeling of being enclosed in a padded cell, i felt cocooned.
Soon later when i adjusted the seats to make myself comfy, the dark bits of the Linea started coming to light- i just could'nt get the right driving position. I had in mind the full recline with arms stretched seating position of the Fiat Palio but that didn't work here.
I feel it has something to do with the placement of the pedals or the unergonomic angular position of the seats. Back ache complaints are going to be plenty, dear Fiat.
Comfort- It's not a tall driver friendly car alright! Or maybe guess it takes some getting used to (That's the optimistic side of me). Cabin feels like it has just enough space. Head room is just about adequate.
Now, this is a car not released in Indian market yet, so having a test drive of it is considered difficult. After sessions of convincing and flattering the Dealership executives, I was finally handed over the rather upmarket looking (VW Passat like) keys. Fire the engine and one does feel an unpleasant engine jolt (i was provided the 1.3 Multijet Diesel variant).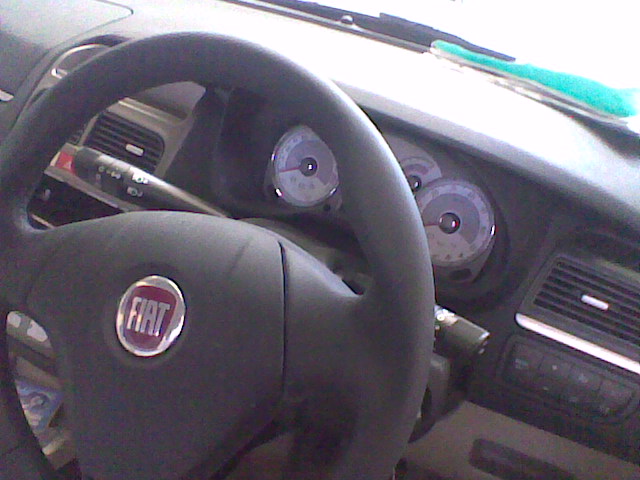 NVH- Refinement is better than in Maruti's SX4 , Hyundai Verna and the Ford Fiesta but falls short of Honda City's sound deadening.
The engine is not what you would call 'Racy', but for city commutation, it does the job well. The low end torque comes in handy to exercise repetitive braking and acceleration without having to change gears. Engine performance feels very adequate for urban use.
Ride- This car would be at its best when chauffeur driven, rear seats may not be as comfortable as in the Honda City, but u do get a separate rear aircon vent, so no more fighting for the front seat! It is packed with gizmos which would require a Geek's explanation of the Owners manual. There was nothing spectacularly different about the car's ride. In my opinion it felt like a Fiat Palio with softer suspensions.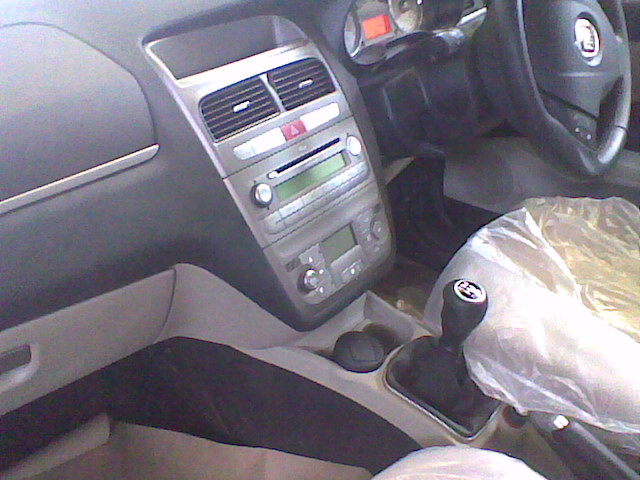 Space- The thing that impresses me the most is the effective usage of interior space. From outside the car looks very compact, even while driving, it feels small, but magically it has enough space for five adults.
My verdict- I can safely declare that the Linea is going to be the best C-segment Diesel sedan available in the market. But when it comes to the petrol version, its more of a personal choice to choose between the Linea and City. Given Rs.9 Lakhs, I would walk straight into a Fiat dealership and book me a red Linea - for a few simple reasons.
Most C-segment compact sedans are just bigger, up-scaled versions of their hatchback counterparts. Linea is different, at least feels that way. It is a smaller car with luxury car ingredients. Look at it this way, the Maruti SX4 in my opinion is a Maruti Swift on Steroids. It has the same interiors, and basically has the same Swift recipe.
The Linea on the other hand is like a luxurious Rs 20 Lakh car made to fit the Rs 8-9 Lakh price bracket. It can give the driver a feel of magic and exclusivity of what it would be like to drive a Honda Accord or a VW Passat.
There are itsy bitsy minute details this car possesses, that gives it the Italian character, making it very lovable and forming the perfect bye-pass between Hatchbacks and upper C-segment cars.
Yes, its not as fast as its rivals, and yes, its not as comfortable as the Honda City, but as a car enthusiast, I have to say i have experienced 'Love at First Sight'.  The Fiat Linea will not outrun the Hyundai Verna in a drag race, it might not overthrow the mighty Honda City, but it certainly has won my heart !
I had very limited time inside the Linea and only an hour-long test drive will bring out it's true colors. We're ready for it, but the Fiat dealership isn't!
So hang around IAB everyday. We'll give you a comprehensive Fiat Linea test drive report soon after the car's launch. If you enjoyed this review, don't forget to scroll down and put your comments in.