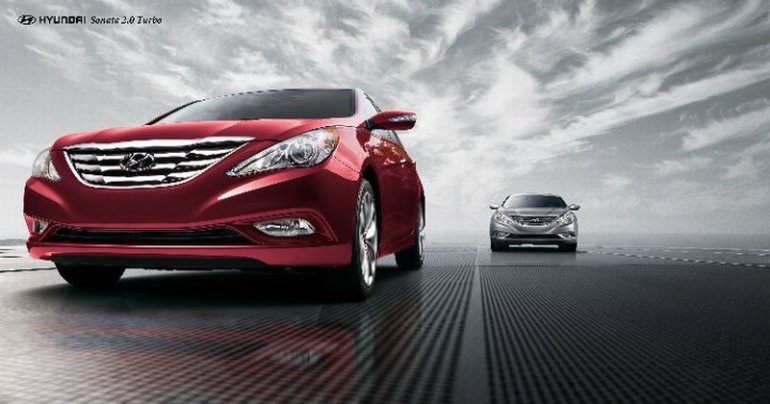 DWS reports that Hyundai will debut the i45 saloon during the second half of 2011. This is contrary to other media reports claiming an Auto Expo 2012 launch.
The car will carry the i45 badge instead of Sonata. Test mules have been spotted near Chennai wearing the i45 badge and surprisingly no camouflage. The vehicles on test had a GDI (Gasoline Direct Injection) badge hinting that there was a 198hp/250Nm 2.4-liter motor on-board. Hyundai' ad campaign on TV during the World Cup showed a formation of Sonatas creating sound waves.
There is a good possibility that a 2.2 litre CRDI engine producing 197 bhp/420Nm from the Santa Fe will be fitted to the Sonata, as the segment is moving towards diesel fuel. The VW Passat, Skoda Superb and Honda Accord are going to have company very soon.
Source - DanceWithShawdows.com