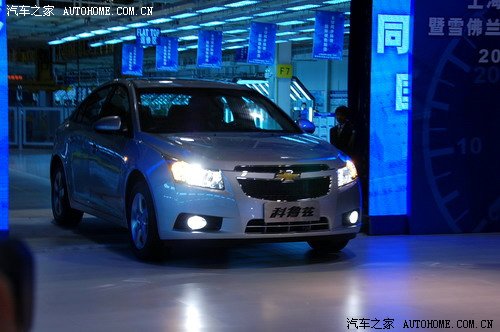 The upcoming Chevrolet Cruze's Delta 2 platform already underpins the Chevrolet Volt and the new Vauxhall/Opel Astra. GM is not putting it to rest anytime soon as the number of vehicles on the field with the Cruze's architecture is about to increase.
Australian car maker Holden's partner Holden Special Vehicles (HSV), is embarking on a truly exciting journey. They are going to develop a performance car using the Cruze's platform. The specifications have not been frozen and design also is in the early stages.
To tap the most out of the structure, HSV's engineers are currently studying every aspect of the Cruze car to estimate how much of punishment it can handle, a critical stage in a performance car's life .
Only after the study will the design of the car be determined - whether the end result will be a sedan or a hatchback.
HSV Managing director Phil Harding -
We're looking at it from a business case, don't ask me when or what engine, but I know what it can look like because our styling department is working on it
Chevrolet Cruze Image Gallery
[nggallery id=11]
Source - Drive Australia