Harley Davidson's Street 750's deliveries might be a few months away, but the company has already begun offering accessories for its newest launch.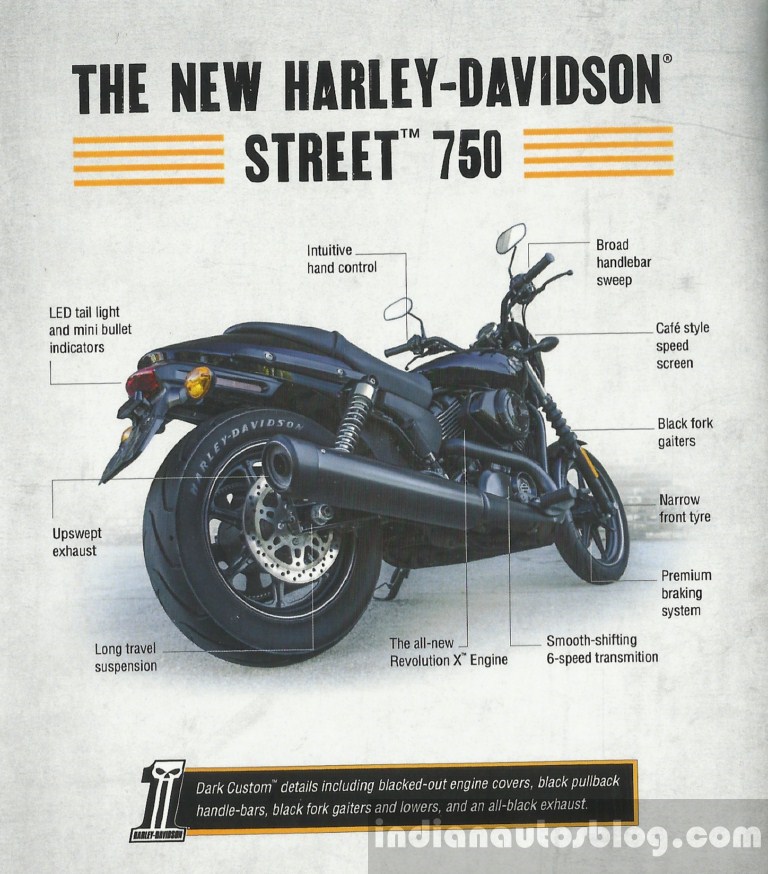 The Street 750 gets a range of seats, mufflers, exhausts, air cleaners and handlebars.
An official of Harley Davidson had informed IAB that around 700 different accessories that are common to a variety of Harley's products are already available for India and that the company would soon come out with an exclusive set of accessories for the Street 750.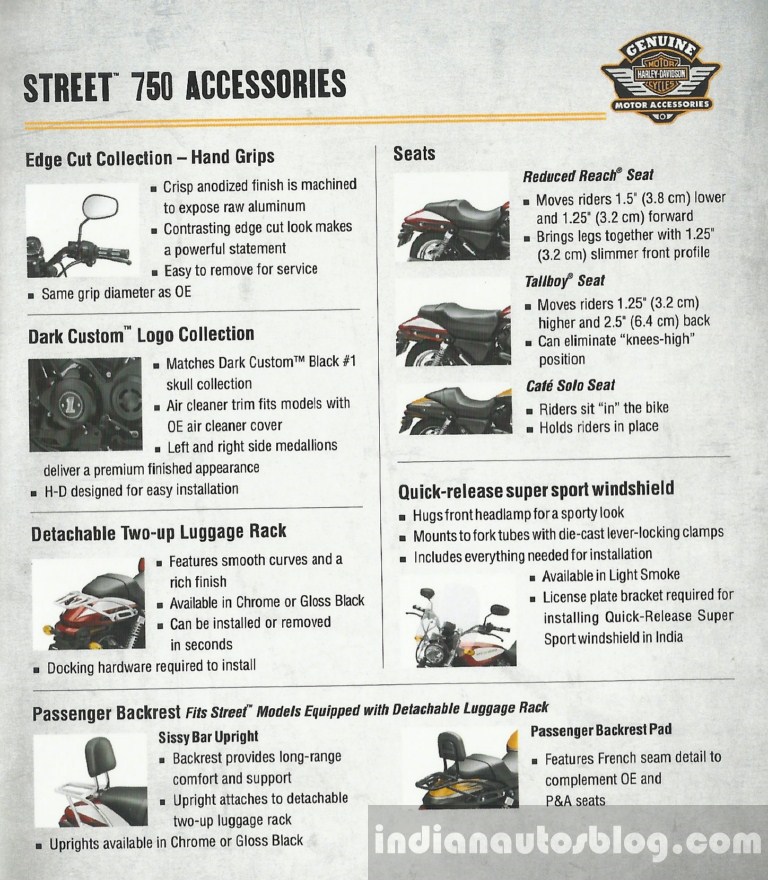 Amongst the ones that are available now are a core series of body panels, including a fuel tank and a fender, that are available in 6 colour combinations, choices of gloss or denim finishes and custom paint design with graphics. There's also a two-tone design for the tank and rear fender.
As for the exhausts, there's also a set of Screamin' Eagle Buckshot Exhaust shield kits available that include a perforated 'Buckshot' design and includes a front and rear head pipe shields. An air cleaner kit that doesn't require oiling is also available. This kit includes a filter, medallion and all related hardware.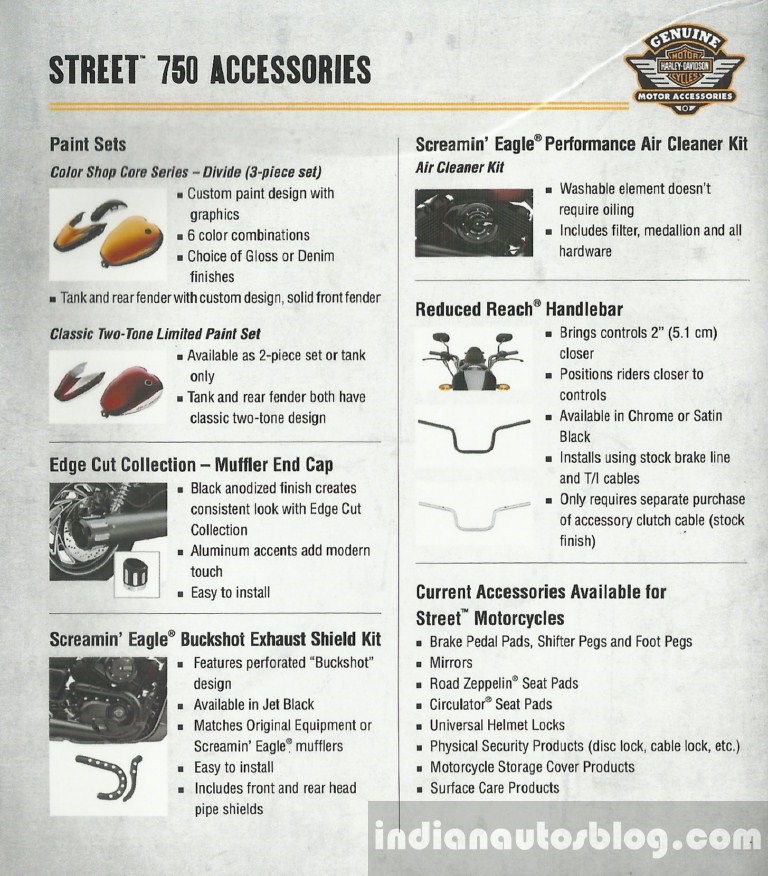 A 'Reduced Reach' handlebar is also available for the vertically challenged. This handlebar reduces the distance to the controls by a full 2 inches and is available in chrome or satin black colours. Different seat configurations are also available - Reduced Reach seat that moves the rider closer to the handlebar by 1.5 inches, Tallboy seat and 'Cafe Solo' seat.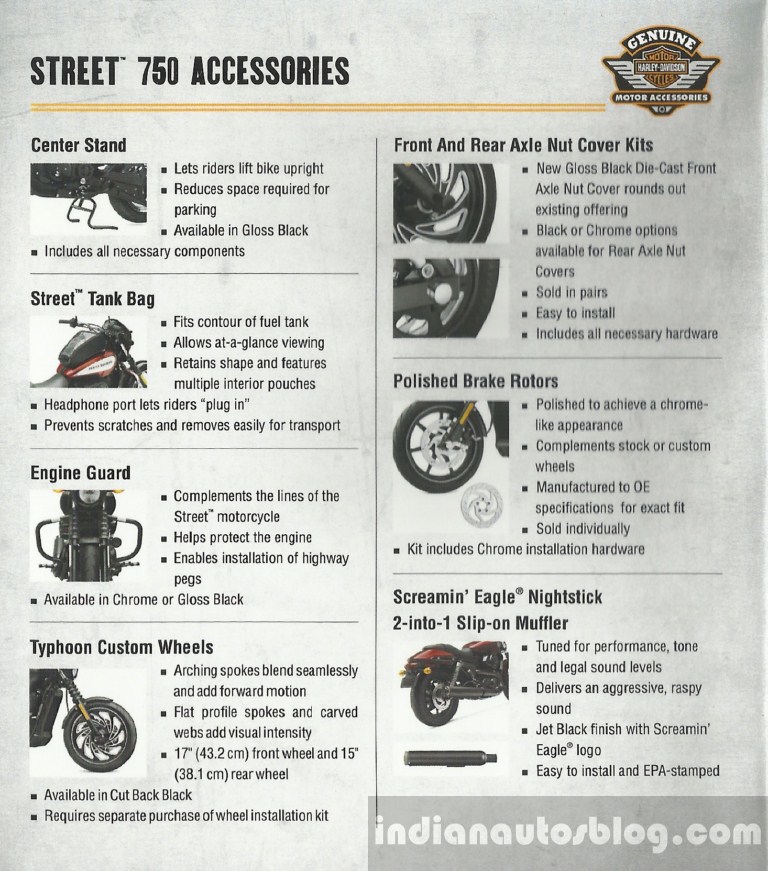 Other accessories include brake pedal pads, shifter pegs, foot pegs, mirrors, 'Road Zeppelin' seat pads, 'Circulator' seat pads, universal helmet locks, motorcycle storage cover products and surface care products.