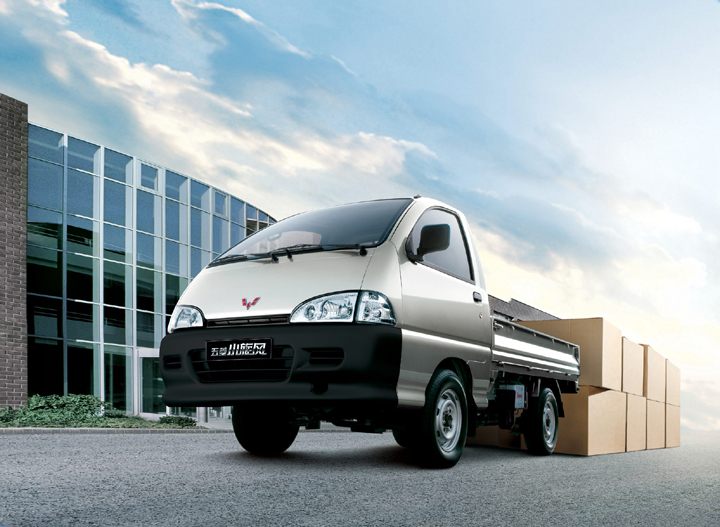 GM is on a new track with the Cruze, the all new Spark on track. Also coming along are the new versions of the Aveo and the U-VA. The Spark Muzik was also recently launched in India. GM is now stepping into new waters-It is planning to bring in the Wuling brand of MCV's into India.
The Wuling series is already available in China and the Wuling products planned for India will be powered by a 1.2 ltr engine. The model expected is the Little Tornado (pictured above) light truck.
Jonathan Browning, GM, VP (Global Sales)
We will focus on small and mini cars that form a vast majority of the total domestic sales with more products under the Chevrolet brand. We are also looking at expanding our presence in other segments and may introduce one-tonner pick-up trucks and small peoplemover vehicles from Wuling Motors to get some additional micro-numbers. India is a potentially big market and we look forward to utilise all opportunities coming our way to have a sizeable presence here in the next five years
With these new variants, GM will be looking to compete in crucial segments that promise better sales figures in India. The introduction of the Wuling series means that GM can now compete with the ever popular Maruti Omni and Versa. These Wuling MCVs have got a clear majority in the Chinese market, and sold over 75,000 units in China last month. That is quite an achievement for Wuling!
The vehicle has been classified by SIAM (Society of Indian Automotive Manufacturers) as a MPV (Multi Purpose Vehicle). What really boggles the mind is this fact-Can GM emulate the same success that Wuling presently enjoys in the Chinese market?
Vibhor's Comment-  It is really very interesting to see new steps adopted by these carmakers everyday, especially General Motors, which I feel has very strong future plans for the Indian Market.
They are enjoying themselves by declaring profits, new models and job vacancies while the others are struggling. Pick-ups to compete with the Tata Ace, which sells 100,000 nos annually is a challenging move. Don't know what more there is in GM's box beyond this.
Source-  WheeloSphere