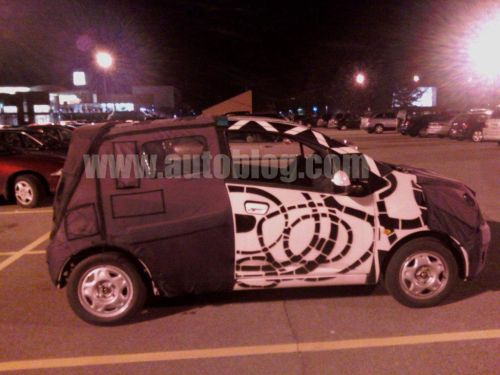 General Motors has announced that the launch of their new small car Chevrolet Beat will be deferred by a period of at least 6 months.
Chevy's Beat concept has been put on display in several Auto Shows around the globe through the recent years, but the production version has not yet been unveiled by the company. Prototypes have been photographed testing in the U.S.A and appears to have borrowed several styling cues from the concept. The Chevrolet Beat Concept was created by a design team which included persons of Indian nationality.
Chevrolet Beat was supposed to be launched in India by June this year but after this announcement, we won't be seeing the Beat anytime sooner than December 2009. The delay in launch might have to do something with the global economic crisis which in particular has hit GM hard.
The Chevrolet Beat is code named as M300 and will be produced in GM's new plant in Talegaon, Maharashtra.
Chevrolet Beat will be sharing the same platform of Chevrolet Spark, which is one among GM's best cars in India. This car might not replace the Spark, instead it will offer buyers a bigger and more powerful Spark.
Source- Wheelosphere