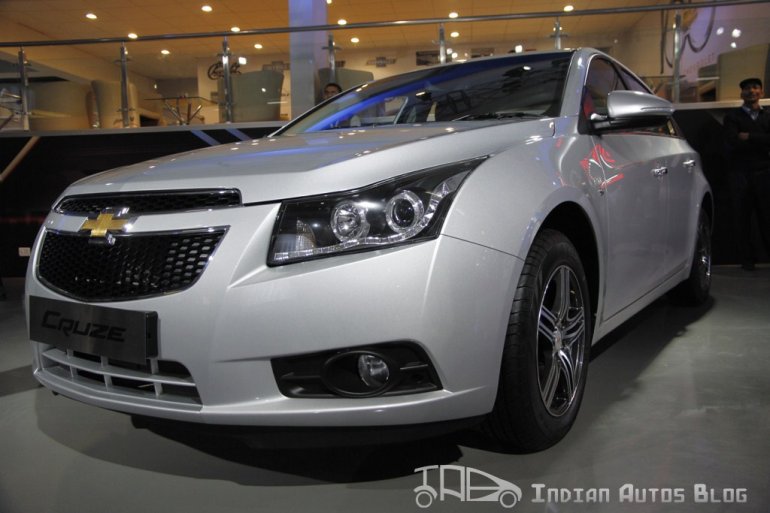 With VW snatching the 2nd position from Toyota in terms of total sales, look who is back on top again! General Motors has finally declared its total sales for the year 2011 to be a whopping 9.03 million units.
With this, General Motors can claim to be the numero uno manufacturer of the world. VW sold 8.16 million units in 2011 and although Toyota has yet to report its total volume for last year, but last month the Japanese company estimated its annual sales at 7.9 million vehicles.
GM enjoyed a very strong 2011 with a total growth rate of 7.6 percent when compared with 2010. The cherry of the eye for General Motors was Chevrolet with the brand moving 4.76 million units around the world in 2011. Leading the sales for Chevrolet globally was the Cruze compact sedan, which shifted 670,000 units. Other global platforms, such as the Sonic and Spark (by that we mean Beat!) also contributed to Chevrolet's success.
The key markets that were responsible for GM's impressive comeback were Russia, Turkey and Germany which posted year-over-year increases of 49%, 30% and 21%, respectively.
Now here is a twist – GM reported the sales of SAIC-GM-Wuling partnership as its own which amounted to 1,285,820 units. As GM does not have a controlling stake in the partnership, this practice is definitely questionable. If you remove that share, VW becomes the number manufacturer in the world. Anyways, we will let GM have the bragging rights for now!
Source: LeftLane News