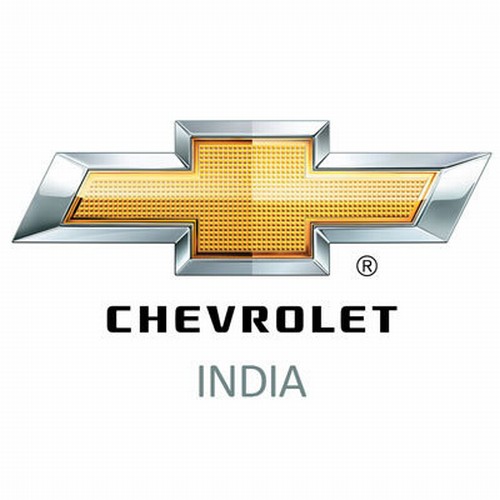 Just like the Chinese fire crackers that have flooded the Indian market, GM plans to flood the auto market with Chinese cars with the help of Shanghai Automotive Industry Corporation (SAIC). These will consist of hatchbacks, sedans, multi-utility vehicles and passenger vans and even mini trucks!
GM India's Vice-President (Marketing, Sales and After Sales) Sumit Sawhney -
We have some aggressive plans for the lined-up models. We aim to launch at least six new vehicles with multiple fuel options over the next 24 months.
When he says multiple fuel options, he means Petrol, Diesel, LPG, CNG and even a fully electric car.
So here is list of probable cars that we can expect:
1) Chevrolet Beat diesel and LPG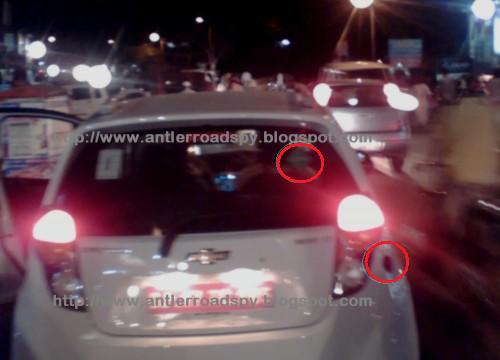 The Beat is sure to get a 936cc, 3-cylinder engine based on the Fiat 1.3l Multijet. This engine is expected to produce around 57 bhp and around 140 to 150 Nm of torque. Expected to boast of an ARAI fuel economy figure of 23kmpl, a LPG variant is also being worked on which should debut shortly.
2) BSIV compliant Chevrolet Tavera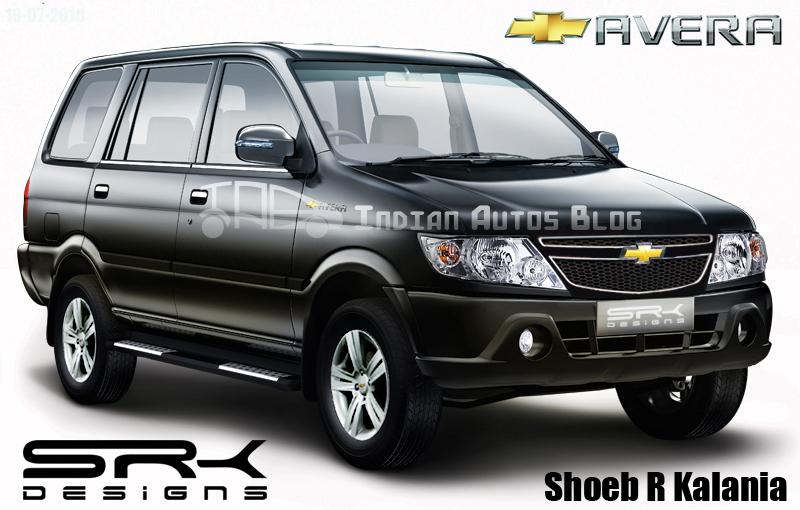 With a 2.0-liter CRDI diesel engine from Sonalika that manages to produce 100PS@4,000 RPM, the BS4 Tavera is on the cards for the first quarter of 2011.
3) Wuling Honghuang
Considering the growth in the MUV segment, a MUV for the family buyer from the GM-SAIC-Wuling should arrive in India. And if past GM price wars are any testimony, the Honghuang should be come at a price range of 5-6 lakh rupees.
4) New Aveo twins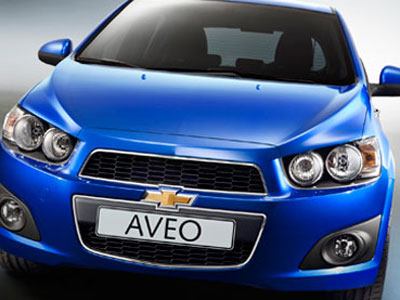 GM is set to launch the new Aveo twins in their new avatar over the next 12-18 months. These will be available in both hatchback and sedan versions with petrol and Multi-jet diesel engines.
5) Chevrolet Sail twins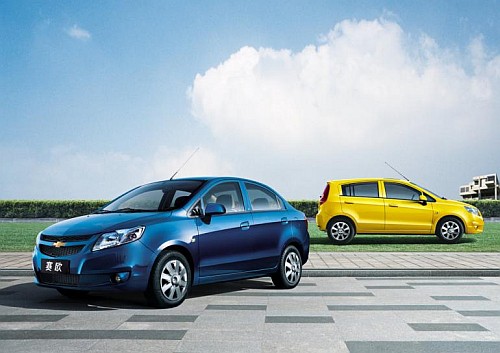 Developed in partnership with SAIC, the Sail twins will have the 1.3-liter Multi-jet diesel engine and 1.2/1.4-liter petrol engines. SAIC is working on an electric powertrain for the Sail and that could be made available in India next year.
5) Wuling Sunshine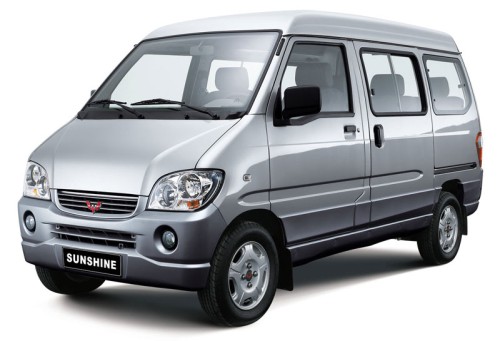 Major auto makers like Tata and Maruti are taking the low cost van and people mover market to the next level with Venture and Eeco respectively . So expect a GM van to come soon through the SAIC route. Though this will be a suitable vehicle for large families with tight budgets, it will appeal to cab operators and variants with blacked-out windows could be perfect for intra-city transport.
6) Facelifted Chevrolet Captiva
Chevrolet plans to bring in the facelifted Captiva into India next year. It will be powered using a larger 2.2-liter engine and a six-speed gearbox. The Captiva could be assembled in India bringing its price down by a considerable margin.
7) Chevrolet Aveo SUV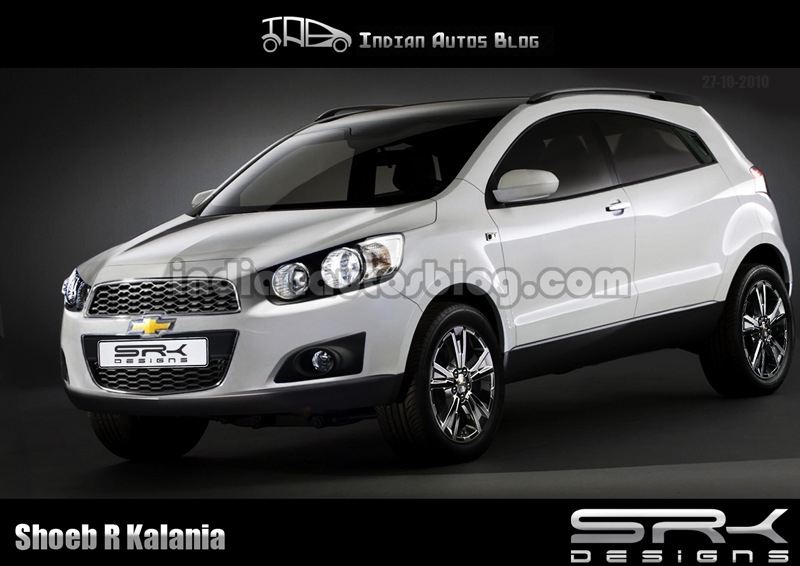 There is a mini SUV planned on the Aveo platform which could take on the next gen Ford Ecosport and Mahindra mini SUV. This should perhaps come out by the end of 2012.
8) Opel Insignia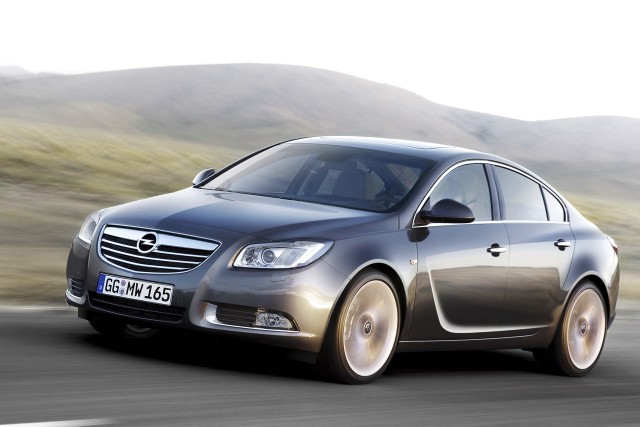 General Motors could also consider the Opel Insignia (could be rebranded as a Chevrolet product) to lock horns with the Skoda Superb, Nissan Teana, Honda Accord and Toyota Camry. These cars should all be assembled locally in the next three years (the Superb already is) and if the performance of the Cruze could encourage GM India to bring in the bigger Insignia.
9) Sub-Spark Mini car from SAIC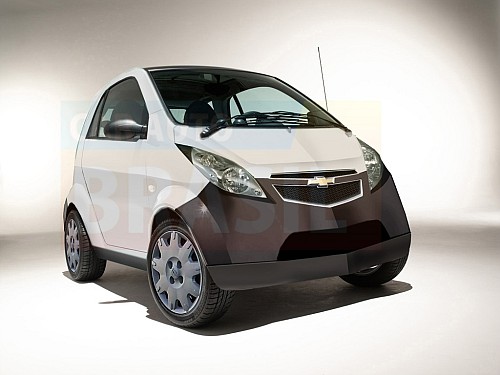 Chevrolet will take on the Suzuki Alto with a new small car that will slot in under the Spark. It is expected to have a 800cc petrol engine producing about 45bhp. There is no further information available at this point, but we hope to see it in Chevy showrooms by end-2012.
10) SAIC-GM LCV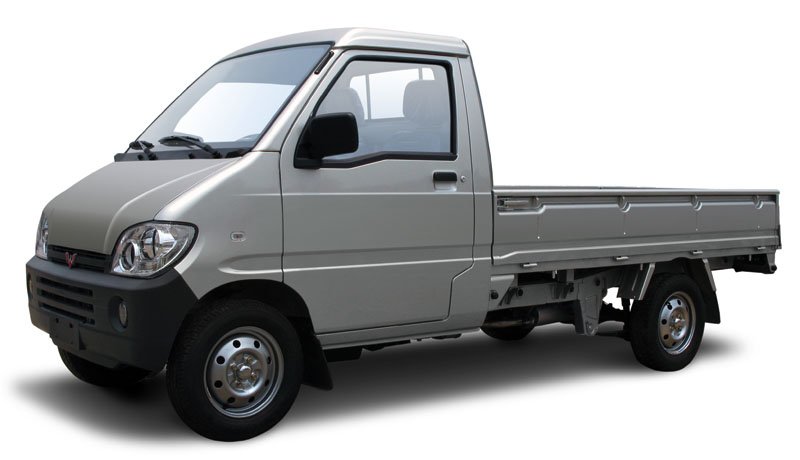 And finally, a mini truck is also expected from the SAIC partnership to rival the Tata Ace and Mahindra Maxximo in the sub-1 tonne category is expected by the beginning of 2012.