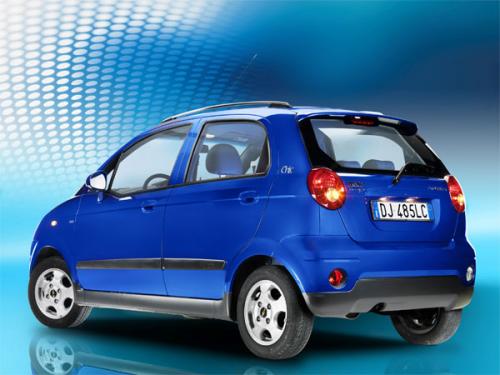 GM recently started operations at its state of the art Talegon plant and it is drawing ambitious plans to use it to produce new cars and variants. The 800cc Spark will come and the LPG/CNG versions will follow. IAB had predicted this far earlier that GM was working on alternate fuels. When it comes to Automobile news, you know who to trust. You can read the article here.
The 800cc version can be expected with around 55bhp and the alternate fuel version could be fitted on the 1000cc version and expect a marginal power drop in them as well. The new versions widen the appeal of this cute car.
"We are looking at CNG and LPG vehicles for India and are closely working with our regional partners in Thailand (for CNG) and Korea (for LPG) in this connection."
- Mr. Ravi Desai (GM India, Director Vehicles Integration-India) told.
The company is persistently operational on bio-diesel plans and has required 80 hectares of land in the Gujarat to develop Jatropha, he said.
"The ISL also works on 'pre-competitive research' with other automakers like Ford, Nissan and Toyota and has a automotive consortium."
- Mr. Prakash ( Heads the India Science Lab (ISL)) said.
He added that the Collaborative Research Lab had also been formalized with IIT, Kharagpur last year with investment of Rs. 5 crore. General Motors Corp, which already has a science lab in the Israel, is also planning to open one in the China, he said.
Source :Auto India Forum