The word 'ECO' is totally in these days in the automotive sector. Prefix or suffix it to some other word and suddenly that thing becomes very desirable. Anyways, as well all know that Chevrolet is celebrating is 100 years of existence. They are making a number announcements to determine their future goals and direction. Just yesterday, they announced a facelifted version of the Beat. Now, GM has announced that by 2015 the new generation Ecotec engines will power their future cars.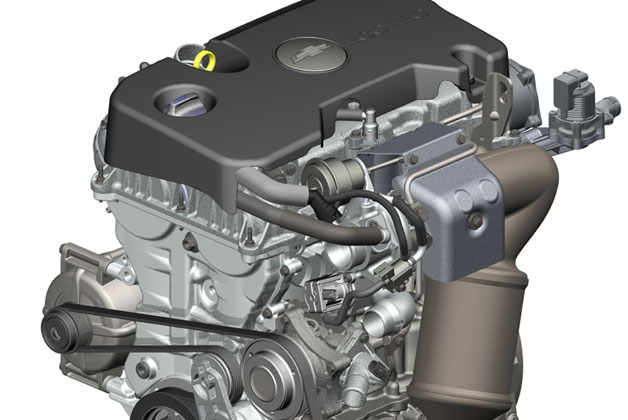 GM will spend heavily on researching and developing Ecotec engines in the next 3 years. Engines of varying displacement right from 1L to 1.5L and from 3 -4 pots will co developed with Shanghai Automotive Industry Corp. (SAIC), Shanghai General Motors (SGM) and the Pan Asia Technical Automotive Center (PATAC).
The core values of the new engines will be fuel efficiency and lower emissions. The new engines will feature Turbo charging, Flex fuel capabilities, light weight constructions and direct injection. The engines will be mass produced by 2015 and GM has plans to sell 2 million units a year by 2020.
GM isn't saying where the new engines will be used, only that the engines will span 'multiple vehicle architectures in various regions'. US Automotive experts believe that these engines will be widely used in the developing markets such as the BRIC nations.
GM can definitely manufacture the new Ecotec engines from the Talegaon plant. So embrace yourself my fellow countrymen, we will definitely get Ecotec engines in the future.