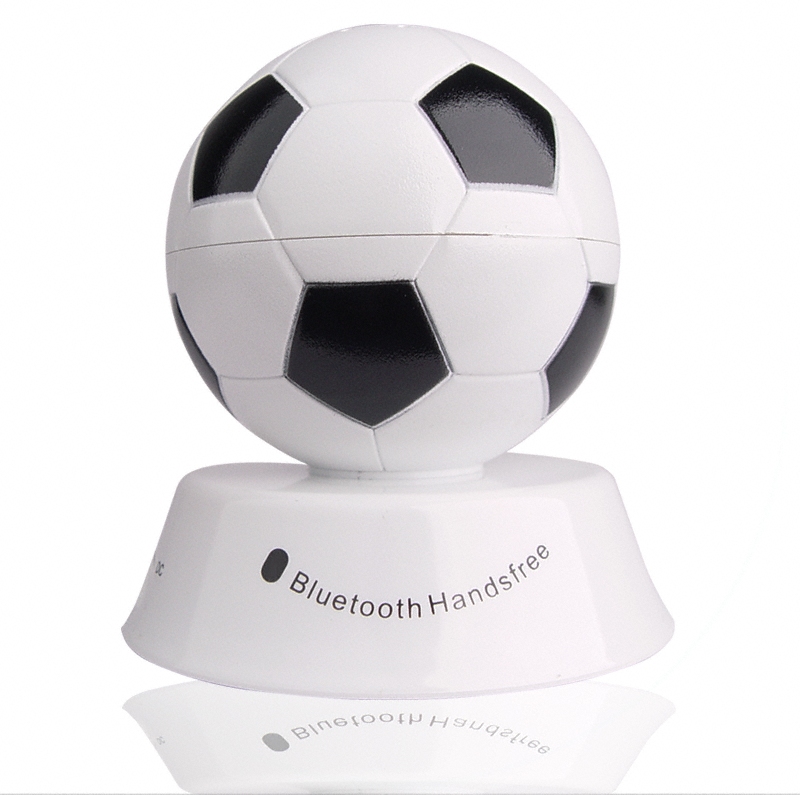 Talking over the phone when driving with one hand on the steering is a crime of first order. You put innocent motorists in the lane of danger, which is rightfully banned all over the world. However it is impossible to refrain from attending calls when your are on the move. Which is why this gadget should come in handy.
Football bluetooth device Image Gallery
Shaped and colored like a football, this handsfree device mounts on your dashboard in a jiffy. It has an inbuilt rechargeable battery that can be energized through your car's battery. It can be coupled to your phone, and within no time, you'll be wired, in a sort of sporty manner. And the best part is it can be in your car for $40.
Football bluetooth device specifications
Bluetooth Version: v1.2
Profiles: Headset, Handsfree
Class: 2
Operation Range: 10M
Talk Time: 10+ Hours
Listen Time: 10+ Hours
Standby Time: 200+ Hours
Compatibility/Pairing: All Bluetooth devices V1.2 and under
Power Source: Built in Rechargeable Li-ion Battery or DC 12V
Dimension: 100x87x87mm (LxWxD)
Other Features
Sticky base for attaching to car dashboard
Built in MIC
2.5 MIC OUT
LED indicating lights
Built in Speaker- 1.5W(16Ohm)
Accessories
Manual
MIC + Cable
Car Power Adapter
Source- China Vision